[ad_1]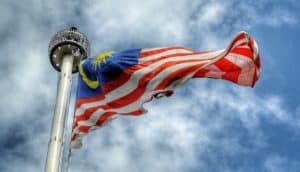 Malaysian Insurtech company VSure.life has reportedly acquired a RM12 million (appr. $2.83 million) investment from ACE market-listed Revenue Group via its wholly-owned subsidiary Revenue Harvest (as well as being approved by Bank Negara Malaysia's or BNM, the nation's central bank to take part in its Fintech-focused sandbox program).
As reported by Edge Markets, Revenue Group Bhd (via its subsidiary Revenue Harvest Sdn Bhd) has acquired a 25% stake in VSure Tech Sdn Bhd, which aims to digitize insurance platforms. The amount paid for the acquisition is RM12 million.
RHSB has reportedly committed to a share sale and purchase agreement with a group of VSure Tech shareholders to buy 2,550 ordinary shares, which is around 2.5% of the latter's issued share capital.
Through the partnership, VSure and Revenue Group will be enabling the firm to gain access to the latter's B2B2C payment platform and solutions in order to strengthen its product offerings in Malaysia's markets.
The company's management also stated that the approval from BNM shows that the business is ready to be tested in a commercial environment as a lifestyle digital insurer.
During the first stage, VSure plans to introduce several affordable and flexible lifestyle protection plans, the announcement noted. During the next few months, VSure intends to roll out its own underwritten on-demand protection services. This reportedly includes the introduction of the pay-per-use option for its underwritten protection plans that allows clients to choose coverage based on its duration or amount.
Clients who opt for coverage by duration will have the option to buy protection for a low rate and also by the hour (to account for key moments that may need protection).
VSure has also entered various commercial partnerships with a few virtual banking license applicants to implement customized protection coverage plans within the online banking ecosystem.
The firm is also working with licensed insurers in Malaysia to offer Life, Health & Medical, Home, Personal Accident, Travel, Motor and Takaful coverage plans. These are available on VSure's platforms.
Eddy Wong, Co-Founder, CEO and MD at VSure.life, stated:
"We thank both Bank Negara Malaysia and our investors, Revenue, for sharing our excitement for the future that lies ahead. The growing demand for digitalised insurance services is set to propel the size of global insurtech market worth to an estimate of US$ 11.94 billion by 2027. We are excited to catalyse Malaysia's insurtech industry and we foresee that an obtainable market size of RM 300 million can be achieved within the next two to three years, as a reflection of our faith in the potential of insurtech in Malaysia."


[ad_2]

Source link