[ad_1]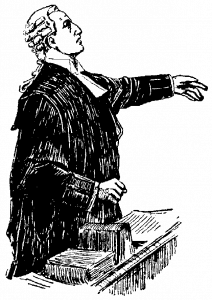 The team at Astra Protocol, which aims to equip the decentralized finance (DeFi) space with a complete legal layer and unlock the future growth of the industry, notes that operating within DeFi comes with "unpredictability" as well as key opportunities. Some of the main benefits of the underlying tech also pose certain challenges that have to addressed.
According to the Astra Protocol team, the DeFi market is evolving rapidly and malicious actors have been able "to anonymously exploit weaknesses in protocols to take vast amounts of money from unsuspecting individuals."
Quite often there's no recourse or route to justice for those impacted, the Astra Protocol team writes in a blog post. They also mentioned that with its rise in popularity in early 2020, the news that often accompanies DeFi involves hacks and various other types of exploits.
Last year, 17 major DeFi scams took place that "resulted in the loss of $154 million," the update from Astra Protocol noted while adding that by the end of July 2021, DeFi hacks "made up 76% of crypto-related exploits and DeFi-related fraud made up 54% of major crypto fraud, up from just 3% in 2020."
The recent news of the $600 million attack on Poly Network is a key example of "opportunistic" hackers "extracting what they can — likely making it the largest cyber-heist in crypto history," the Astra Protocol team noted.
They added that this most recent attack "comes as losses from theft, hacks and fraud related to decentralized finance (DeFi) hit an all-time high." These headlines will "not go unnoticed," the Astra team noted while adding that they act as "a signal of uncertainty to potential investors in the sector as well as motivate law enforcement and financial authorities to intervene within the market."
Just a week ago, yield optimization platform, Popsicle Finance had also become a target, with hackers "successfully drawing off around $20 million of Ethereum from the Sorbetto Fragola liquidity manager." This attack was "bigger than all previous Decentralized Finance hacks in July combined," the Astra Protocol developers noted.
They also mentioned that it seems the inherent risks were "too much to protect against in this case, with Popsicle Finance appearing to taking all the essential safeguarding steps having supported two different audits on the platform's smart contracts — both revealing no concerns."
As noted by Astra Protocol, the very complex administration of the hack "was later revealed to have taken advantage of a comparatively simple bug in the start contract code."
As noted by its developers:
"Astra is the decentralized legal [tech platform] designed to protect all participants from such criminal attempts. Astra will bring trust to the DeFi market and reassure all users that their investments are wholly protected."
They also mentioned:
"Should a party attempt to maliciously withdraw or siphon off a project's funds, our patented protocol provides a route for funds to be retrieved. Our decentralized dispute resolution service quickly and cost-effectively resolves issues as soon as they arise, without the need to take the problem off-chain."
With protection from Astra, DeFi and crypto-assets are "ready for institutional adoption," the developers claim.


[ad_2]

Source link