[ad_1]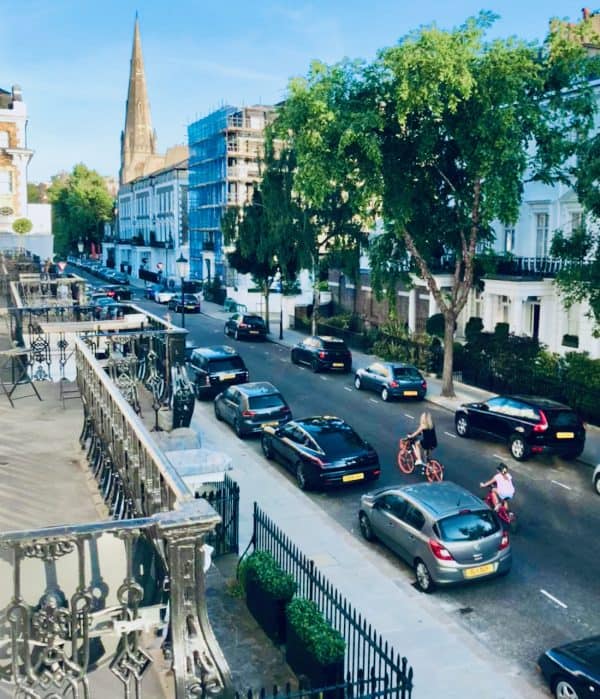 UK-based P2P lender Blend Network notes that annual house price growth has "remained in double digits," however, it "fell back to 10.5%" last month, according to the Nationwide House Price Index.
It's now down from the 17-year high of 13.4% that was recorded during the month of July 2021, the Blend Network team wrote in a blog post. The peer-to-peer lender also mentioned that house prices declined by 0.5% MoM, after "taking account of seasonal effects, following a 0.7% rise in June."
The "modest" fallback in July was "unsurprising given the significant gains recorded in recent months," the Blend Network team added.
They pointed out that house prices in the United Kingdom increased by "an average of 1.6% a month over the April to June period – more than six times the average monthly gain recorded in the five years before the pandemic."
According to Blend Network, another "possible" explanation for the slowdown is that stamp duty changes have "started impacting market dynamics by taking some of the heat out of the market." They further noted that the "nil rate band threshold decreased from £500,000 to £250,000 at the end of June, which provided a strong incentive for prospective buyers to complete house purchases before the end of June."
The overview provided by the Nationwide House Price Index is quite consistent with the one from the Halifax House Price Index, the report from Blend Network confirmed. It also mentioned that the average UK house price fell by -0.5% in June 2021, the "first monthly fall since January." As a result, annual house price inflation also "eased back slightly from May's 14-year high of +9.6% to stand at +8.8% in June," the report revealed.
Russell Galley, MD at Halifax, thinks that with the stamp duty holiday now being "phased out," the market may begin to "lose some steam entering the latter half of the year and explains that Government support measures over the last year have helped to boost demand, particularly amongst buyers searching for larger family homes at the upper end of the market."
As mentioned in the report from Blend Network, the average price of a detached UK home has "risen faster than any other property type over the past 12 months, up by more than 10% or almost £47,000 in cash terms."
The report also noted that "at a cost of over half a million pounds, they are now £200,000 more expensive than the typical semi-detached UK house." According to Savills, buyer demand has "cooled over the last few months but remains above 'normal' levels," the report added.
As stated in the report:
"Savills … reports a growing shortage of supply, which is also reflected in data by Zoopla who found that stock of homes for sale was down 24% in the year to mid-June, compared to the average in 2020. This lack of supply coupled with strong demand has resulted in the fastest moving market in at least five years."
According to a survey carried out by Nationwide, the challenging  journey to homeownership has been "exacerbated by the impact of the pandemic." The Blend Network team further revealed that 63% of respondents (to Nationwide's survey) stated the UK has "a housing crisis, rising to 71% of private renters, and a quarter of renters said Covid-19 has made it less likely they will be able to buy their own home."
The report continued:
"House builders costs increased by 1.7% in Q1 2021 and by 3.6% between Q1 2020 and Q1 2021 according to the BCIS Private Housing Construction Price Index (PHCPI). Majority (94%) of respondents to the survey reported increases in costs. Of those, 44% stated increases in cost of materials, 37% indicated changes in both labor and material costs, 13% stated sub-contractors' costs while 6.0% indicated labor costs."


[ad_2]

Source link