[ad_1]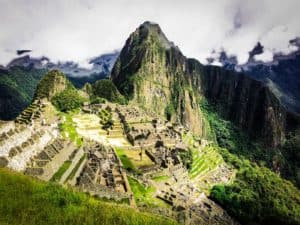 Peruvian fintech B89 this week became the newest node operator on Polymesh, a permissioned blockchain purpose-built by Polymath specifically for regulated assets. It is currently in testnet phase with mainnet launch anticipated for later this year.
Polymesh said most public blockchains are insufficient at meeting the needs of capital markets participants. For example, public infrastructures can fail to prevent pseudonymous entities from writing new blocks and validating transactions. 
In contrast, Polymath meets market requirements by building core principles of identity, confidentiality, governance, and compliance into the chain's architecture. Even its node operators must be verified permissioned entities. This enables new blocks to continue to be written, but only by trusted capital markets participants.
With B89 working as a node operator on Polymesh, there are now 13 regulated capital markets  participants helping to secure the chain. Other node operators include Entoro Capital, Oasis Pro Inc. (majority owner of Oasis Pro Markets), and Digivault. B89 will be the first operator based in Latin America, which will help to increase the global presence of the Polymath blockchain and the borderless network it promises to expand and benefit.
"We believe that blockchain technology can redefine the way financial solutions work, but this can't happen on public blockchain networks where members are anonymous and exempted from liability," said Franco Pastor Pajares, Data Science and Blockchain Lead at B89. "Polymesh is extremely valuable because it offers a blockchain network with robust computational capabilities in which members are validated and recognized as regulated financial entities."
B89 seeks to empower Hispanic Americans with simple, fair, and transparent cross-border financial services and digital payments. The financial services platform unifies traditionally separate core services of payments, remittances, and banking in a single mobile application. B89 is committed to scaling as technology develops, as well as encouraging sustainability and decentralized ownership, which is a key offering of blockchain technology.
"B89 is focused on both technological and geographical growth and expansion, and we're thrilled that they've chosen to pursue their vision by teaming up with Polymath on the Polymesh blockchain," said Chris Housser, interim CEO of Polymath. "Operators are integral to Polymesh's infrastructure, and we're excited to have B89 working with us and our other operators to keep the chain secure."


[ad_2]

Source link