[ad_1]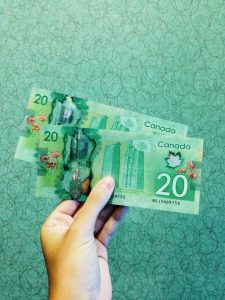 Katipult Technology Corp. (TSXV: FUND), a provider of software for powering the exchange of capital in equity and debt markets (investment crowdfunding platforms), has posted its results for the quarter ending June 30, 2021.
Katipult states that it continues to grow its subscription revenue booking quarter-over-quarter growth of 8.2% and a year-over-year increase of 24%. In the June quarter, Katipult generated total revenue of $423,000. In 2020, the same quarter generated $329,000 in top-line revenue.
Katipult's new investment services revenue stream has contributed $9,000 so far in 2021 and the company predicts this will continue to grow.
Katipult reports that adjusted EBITDA losses increased to $376,000 in the three months ended June 30, 2021, said to be due largely to the increased salaries, subcontractors, and benefits expenditures.
The net loss was $323,000 in the second quarter of 2021.
Cash, cash equivalents, and marketable securities balance as of June 30, 2021, was $3.5 million.
Gord Breese, Katipult's President and CEO, commented on the earnings report:
"We continue to execute our growth plan to provide innovative digital solutions to leading financial services firms. Adding Cormark Securities as a customer, along with key additions to our leadership team in Q2, are positive contributors to our market traction and momentum."
On June 22, 2021, Katipult announced that Cormark Securities Inc., an independent investment dealer, would incorporate Katipult's Platform as a strategic initiative to enhance its client experience and optimize internal workflow efficiencies through increased digitization. Cormark will work with Katipult to streamline and digitize account openings, private placement subscriptions, and other compliance and internal functions within a fully integrated, secure, single platform.
Katipult notes that in May it hired James Church as VP, Product, and Stephen Donovan, VP, Customer Success to further scale the Corporation's go-to-market strategy.


[ad_2]

Source link