[ad_1]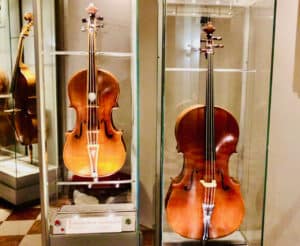 The music industry deserves "music banking."
Nerve reveals the launch of the first neobank that will address the requirements of musicians. Nerve's mobile app will aim to merge user experience and Fintech solutions in order to assist artists with establishing stronger communities and more sustainable careers.
As noted in the announcement, Nerve provides various customized tools to help English and Spanish-speaking music artists with effectively managing their finances while making plans for the the foreseeable future.
As first reported by Finextra, some of the key services include:
FDIC-insured (terms apply) business debit and savings accounts to help the music artists with separating their business and personal finances;
Artist's streaming and social follower data;
Private networking option to assist professional musicians with finding each other, conduct transactions, and work closely together;
Free instant payments to Nerve account holders; and
Access to 55,000 free-of-cost ATMs (ideal for the traveling musician).
Nerve's mobile app will be introduced in the US on September 15, 2021, the announcement revealed while noting that they'll on-board waiting list clients during the new few months.
Nerve has been co-founded by John Waupsh (company CEO) and Ben Morrison (company CTO), who will bring over 15+ years experience working in consumer banking roles and on various Fintech projects.
The founders will aim to develop a streamlined solution to address the banking requirements of the music industry. Notably, Waupsh is also the founder and Chief Executive of Preservation Project, a boutique label focused on releasing rare funk and soul. It was in this role that he first realized the requirement for a more advanced banking tool that would be ideal for independent musicians.
Waupsh stated:
"Banks of days past would offer services that their local geography needed. Today, banking communities aren't defined by rivers and railroads, but by the shared experience and goals of their customers. Financial empowerment for musicians means giving them a banking platform that understands their unique needs with the tools to help them better manage their money.
He added:
"Musicians and bands at all stages of their development need smart financial management, access to the real-time data that drives their business, not to mention two-minute digital account opening, and collaboration and business banking features to run their brands effectively."
Nerve's management confirmed that they'll announce more features and various other services for music artists after their initial September 15 launch.


[ad_2]

Source link