[ad_1]

Real estate Fintech GROUNDFLOOR, is once again among the fastest growing private companies in the United States. Today, Inc. Magazine revealed GROUNDFLOOR is 2,075th on its list, with 212 per cent revenue growth over the last three years. This marks GROUNDFLOOR's second consecutive appearance on the Inc. 5000.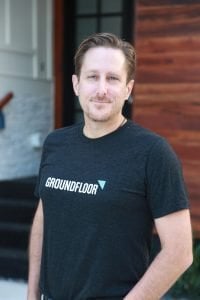 Since its launch GROUNDFLOOR has been unique in offering a low entry point for investors at a minimum investment of $10 and no investor fees. The company has seen a 10 per cent annualized return on investment across nearly 2,000 real estate loans over its eight-year run.
"At GROUNDFLOOR, we have always believed that retail investors should have an equal opportunity to participate in alternative investments and don't need a fund manager to pick and choose for them," said co-founder and CEO Brian Dally. "In the past year, retail investors have consistently demonstrated their collective strength — powering huge market moves, financing completely new asset categories, and helping to rebuild the economy, all without the permission of Wall Street. We're extremely proud of the support and size of our retail investor base, and we're honored to make it on the Inc. 5000 list once again because of our investors' backing."
GROUNDFLOOR now has more than 100,000 registered users and has surpassed $510M in total investment sales. In Q2, the platform's quarterly investment volume reached $61.6M, an increase of 40 per cent over the previous record set the prior quarter. That has led to a hiring spree in several senior positions, with openings in engineering, marketing, sales, and operations still to be filled.
The platform was founded in 2013 by Dally and Nick Bhargava, who helped to author the JOBS Act of 2012. At the time, GROUNDFLOOR was an unknown company with a new concept in a new category. It became the very first issuer qualified by the Securities and Exchange Commission to offer real estate debt investments to accredited and non-accredited investors alike, making it easy for anyone to build an investment portfolio of real estate loans throughout the country.


[ad_2]

Source link