[ad_1]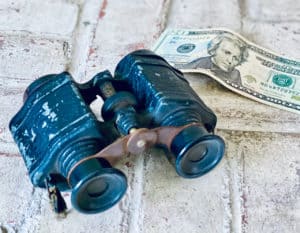 Heap, the Digital Insights platform, reveals that it has made new additions to the firm's C-Suite: Ahmed Quadri joins as Chief Customer Officer, and Sean Andrew is now serving as Chief Revenue Officer.
As mentioned in a release shared with CI, Quadri and Andrew represent "significant" additions to CEO Ken Fine's executive team, and show that Heap remains focused on further expanding its go-to-market strategy in order "to accelerate the company's already significant growth."
During the past year, Heap expanded its base to more than 8,000 clients and managed to "grow net ARR at a rate of 224% CAGR year-over-year."
Ken Fine, CEO of Heap, said that he's pleased to welcome Ahmed and Sean to the Heap team. He added that they're great GTM leaders with extensive experience "scaling highly successful companies."
Fine also mentioned:
"Our recent Heap Illuminate launch displayed the innovation we're bringing to our product, particularly our unique ability to proactively surface the 'unknown unknowns' in user behavior. The addition of Sean and Ahmed will allow us to build a powerful go-to-market engine that can sell and deliver enormous value to digital experience owners across verticals and company sizes."
Andrew was reportedly trained at BMC with Enterprise sales-led motions "learned from PTC." He then scaled SMB and Mid-Market businesses "while developing a product-led growth approach as VP of Worldwide Commercial Sales at AppDynamics, and as SVP of Worldwide Corporate Sales at Mongo DB." As a sales leader, Sean is "considered world-class, and has helped to build some of the best B2B sales teams in the world," the release noted.
As stated in the announcement, Quadri has spent his career "building exceptional customer journeys, most recently at Reltio, where he spent six years leading the customer success division." His career also includes key leadership roles at Salesforce, Strevus, Informatica, and IBM.
Quadri remarked:
"Heap empowers companies to be customer-obsessed, and our CS team is committed to delivering the same level of best-in-class support to all of our customers. I'm joining an already stellar customer experience team, and I'm excited to take the same approach we encourage companies to take: hypothesize, test, and iterate to find innovative ways to improve the customer experience and improve on what you're already doing." 
Andrew added:
"The ability to craft and deliver an exceptional digital experience is critical to the bottom line of so many businesses today. This is the case no matter the size of your company or your industry. It's thrilling to be joining a fast-growing company that delivers such clear business value, and to be working with Heap to expand revenue operations across the US and globally." 
Quadri and Andrew join several other newly appointed senior management professionals such as the new company CEO Ken Fine, EVP of Product Rachel Obstler, and EVP of Engineering David Fullerton.
Under their leadership, Heap:
Announced Heap Illuminate, a suite of data science capabilities that "automatically surfaces high-impact insights about user behavior"
Rapidly "expanded its customer base, to over 8,000 customers"
Was "recognized by industry leaders such as Snowflake (as their Partner of the Year) for Heap's proactive approach to surfacing insights from customer behavioral data in minutes."
As noted in the release, Heap's aims to support business decisions "with truth."
The company seeks to "empower product teams to focus on what matters — building the best products — not wrestling with their analytics platform." Heap automatically "collects and organizes customer behavioral data, allowing product managers to improve their products with maximum agility."
More than 8,000 businesses use Heap "to drive business impact by delivering better experiences and better products."


[ad_2]

Source link