[ad_1]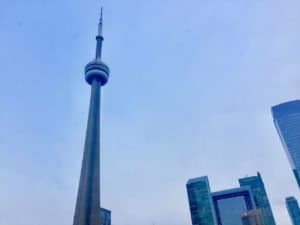 The team at Figment is pleased to confirm that during Q2, they secured $50 million from institutional as well as strategic partners in the "largest funding round to date for any staking provider."
As mentioned in the update from Figment:
"Led by Senator Investment Group and Liberty City Ventures with participation from Galaxy Digital, Anchorage Digital, Declaration Partners, Bonfire Ventures, 10T Holdings, JPK Capital, 40 North, Finality Capital Partners, GSR, GFT VC, and Hard Yaka, the capital raised will be used to grow our headcount and diversify the breadth of services we provide up and down the Web 3 stack."
Figment's investment round further "solidifies" its role in developing Web 3 and accelerates its  ability to "assist the Proof-of-Stake (PoS) industry with the development of back-end systems and infrastructure that provide yield on digital tokens and other assets."
As noted in the announcement, the investments "speaks to institutional investors' support of – and demand for – platforms that help create and support Proof of Stake assets that can produce a yield as well as appreciate in value like Bitcoin, Ether and other digital assets."
Lorien Gabel, Figment CEO stated:
"This funding round marks the start of a new chapter at Figment that aligns with the evolution of the industry. PoS has gone from proof of concept to mainstream and is being adopted by investors and developers at a massive scale.""
Their 100+ institutional clients and billions in AUM is "just the beginning for us," the company noted while adding that their belief is that "the majority of value and data will be exchanged, settled, and stored on PoS blockchains."
Gabel also mentioned that they'll continue "to make this space more accessible and approachable to the next generation of Web 3 investors and developers." And in doing so, they believe Figment "solidifies itself as one of the most well-established and trusted platforms executing on this mission."
Emil Woods, Partner at Liberty City Ventures, remarked:
"We are thrilled to be supporting Lorien, Figment and their team of blockchain experts. Staking is a massively important and mission critical part of the blockchain ecosystem and Figment is at the forefront of this technology."
As mentioned in the announcement, the PoS industry has seen tremendous growth this past year. The launching of Ethereum 2.0 and other PoS layer 1 protocols such as Polkadot, Solana, and Terra have "made it clear that PoS is here to stay, and for good reason."
PoS aims to serve as  "an energy efficient, accessible, and democratic form of building and reaching consensus. Investors and developers are starting to take notice."
A JPMorgan report "estimated that staking could become a $40 billion industry by 2025." The desire "to earn a real positive yield from staking was one of the main factors for the expected growth of the industry," the announcement noted.
As stated in the update from Figment:
"The number of developers building on PoS protocols has grown significantly as well. A recent report by Electric Coin Capital stated that the fastest growing blockchain ecosystems in terms of developer activity are Cosmos and Polkadot."
As confirmed in the announcement:
"Being profitable since 2019, this year we experienced 20x quarter over quarter growth, reached over $7B in digital assets staked to our infrastructure across the 40+ networks that we support, and have grown to supporting over 100+ institutional clients."
The Figment team further revealed:
"We have seen PoS become increasingly attractive to a wider array of investors seeking yield in the digital asset space. Our enterprise-grade infrastructure, SLAs, and slashing insurance allow our clients to participate in PoS networks safely and securely across a growing range of networks that support the diverse ecosystems being built above them."
For more details on this announcement, check here.


[ad_2]

Source link