[ad_1]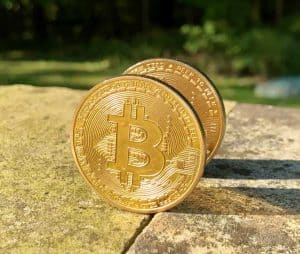 Bitcoin's recent movements are encouraging, GlobalBlock sales trader Marcus Sotiriou said in a recent note to investors.
Sotiriou said Bitcoin has closed its first decisive week above the 20-week moving average and the 21-week EMA for the first time since it was around $57,000. It won't be a straight arrow up however, as Sotiriou expects a pullback on the way.
"This is because there has been declining volume with an increase in price, as well as a bearish divergence in the RSI indicator on the daily time frame," Sotiriou wrote. "In addition, there is a rising wedge pattern forming on the daily time frame which has a high probability of breaking to the downside."
Coinbase's most recent earnings report points to a maturing market, Sotiriou believes. Retail trading volume increased from $11 billion in Q2-2020 to $145 billion in Q2-2021, whereas the institutional trading volume increased from $17 billion in Q2-2020 to $345 billion in Q2-2021.
"Even though the market is deeply retail driven, this report shows how institutions are beginning to dominate the industry," Sotiriou said. "Furthermore, the company announced a profit of over $1.6 billion which is nearly double the profit of Q1. Analysts' revenue predictions of $1.88 billion were also exceeded as the company announced a $2 billion revenue for Q2. 
"Over the weekend, the chip giant Intel declared that they own $800,000 of Coinbase stock, which further signals institutional interest in the field.
Private investment firm Neuburger Berman is adding Bitcoin futures to its $161 million commodity Strategy Fund as an inflation hedge, given that the crypto is "scarce by definition". Vaneck and Invesco have sought exposure to Bitcoin via futures rather than holding it, so they filed for Bitcoin futures ETFs.
Last Friday, HIVE Blockchain, a Canadian crypto-mining company, announced an order for 1,800 new Bitcoin miners. They currently hold 875 BTC and keep 100 per cent of the Bitcoin they mine using renewable energy. 
"For firms like HIVE Blockchain, China's recent ban on bitcoin mining has been a great opportunity to double down on mining equipment purchases," Sotiriou observed. "Machines have been geographically redistributed out of China. The China ban has allowed North American miners specifically to benefit, as they have enjoyed a lower difficulty to mine and hence HODL more Bitcoin. 
"In July, North American Bitcoin miners have enjoyed a bigger bitcoin production without meaningful increases in hash rate capacity. Five publicly listed firms mined a combined total of 1,802 $BTC that month, a 58 per cent average increase over June."
Elon Musk continues his love affair with DOGE, agreeing with Mark Cuban that it is the "strongest" cryptocurrency for paying for goods and services.


[ad_2]

Source link