[ad_1]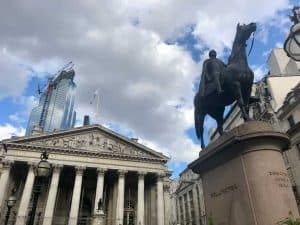 Open banking platform Yapily has hired Roland Selmer as Chief Product Officer (CPO), according to a note from company.
Yapily shares that Selmer brings deep experience in building API first products at organisations operating in highly regulated markets. Prior to joining Yapily, Selmer was Senior Vice President for Product at business cloud communications provider Vonage (previously Nexmo) and before that, he was at European telco Telefónica Digital, where he helped Telefónica's transformation into a Digital Telco.
The new hire arrives following Yapily's Series B funding round of $51 million. Yapily says it wants to expand across Europe and elsewhere as open finance regulation is implemented globally.
Selmer issued a statement on his new role:
"I'm really excited to join the Yapily team at this inflection point for both the company and the industry as a whole. We're only at the nascent stages of an open finance revolution and there is so much scope for disruption across the board. Finance is such a critical enabler of any modern society and I'm looking forward to working with the Yapily team to make the best possible experience people want to use when it comes to open finance. I see real similarities between what Yapily is doing with open finance today and the transformational journey we saw with the telcos 10 years ago where communications became democratised. As a pure infrastructure player whose focus is on creating an amazing developer experience, Yapily's ethos and culture reflects its dedicated path towards open finance and I'm delighted to be here."
Stefano Vaccino, CEO for Yapily said that Selmer joins the company bringing a new perspective from an industry that has experienced similar disruption and will enable them to improve and expand their product offering in order to become the world's leading infrastructure provider for open finance.
"Roland's experience speaks for itself and I'm thrilled he's decided to join us on this journey."


[ad_2]

Source link