[ad_1]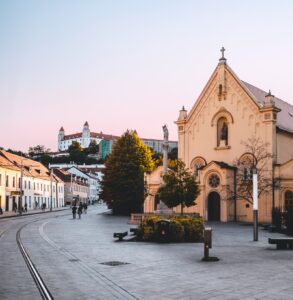 Žltý melón has partnered with Salt Edge, a European Open Banking service provider, to incorporate PSD2 compliant access to data to improve the loan application process. Žltý melón is a peer-to-peer lender based in Slovakia that also offers a host of services in partnership with real estate developers, other financial service providers, and more.
Žltý melón explains that the health crisis has created greater urgency for loans and bank alternatives. Its online lending platform is said to have been providing a lifeline for individual borrowers in need of credit.  Žltý melón says it offers people lower loan interest rates and investors higher returns on their investments, making consumer and mortgage loans more accessible and investing more profitable than with traditional banks.
By leveraging Salt Edge, Žltý melón will gain immediate access to more than 2,500 banks across Europe, including Slovak and Czech banks. Clients may now simply provide their consent and bank data will be transferred instantly in the automatic mode.
Žltý melón also expects to benefit from enhanced data analytics while automating additional parts of the verification and risk analytics process.
Roman Feranec, CEO of Žltý melón, said that as the leading lending Fintech in Slovakia it was very important to collaborate with trusted partners.
"Salt Edge's readiness and quality of product solutions, experience, and market coverage became decisive in our choice. Collaborating with Salt Edge, we can streamline the loan request process for our clients and enhance our credit scoring algorithm, thus providing the possibility to more people to get additional funding for even better conditions."
Lisa Gutu, Head of Business Development at Salt Edge, said they are very excited to see the benefits of their service for lenders gaining instant access to bank data:
"We are excited to team up with Žltý melón, a project supported by strong investment groups and portfolios in its background with intuitive and clear services without hidden fees. We are proud to contribute to the ever-increasing number of satisfied Žltý melón customers and businesses discovering more and more open banking-enabled benefits."


[ad_2]

Source link