[ad_1]

Saum Noursalehi, the CEO of tZERO, has exited the firm, according to a statement by the company. Noursalehi reportedly has submitted his resignation effective August 13, 2021. Noursalehi will also step down from his role on the Board of Directors.
The tZERO Board has selected Alan Konevsky, its Chief Legal Officer, to become the interim Chief Executive Officer during the process of identifying a permanent replacement.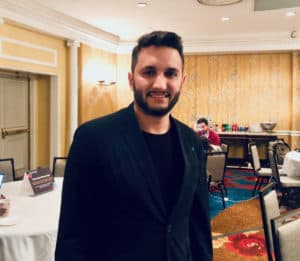 In a release, Noursalehi issued the following statement:
"When I joined tZERO, the company was still defining its strategic vision, digital product platform and roadmap, and in forming the right organization to execute its mission. Having accomplished these targets with our new organization, I am ready to pursue the next challenge in my career. While this was a very difficult decision for me, I know I am leaving the company in a good place and in good hands. I am very confident that the company is on the verge of even greater success and it has been a privilege to work with the entire tZERO team."
Matt Mosman, a member of tZERO's Board of Directors and General Partner at Pelion Venture Partners, which manages the Medici Ventures Fund, the largest shareholder of tZERO, stated:
"We thank Saum for his leadership over the past years. Saum is the architect of tZERO's strategy and led the company through the process of building its industry-leading platform, assembling an incredibly capable team and organization. The company is well-positioned to continue its mission in democratizing access to private assets, bringing digital technology to capital markets, and providing investors with a seamless and holistic way to access all assets, such as cryptocurrencies, digital and conventional securities, and other assets, including NFTs. We are grateful to Saum for his vision and execution."
tZERO was once the marque brand and platform leading the blockchain charge at Overstock. tZERO and its broker-dealer subsidiaries seek to offer a liquidity platform for private companies and digital assets via a regulated alternative trading system (ATS).  Yet the growth of digital securities has been slow to emerge even while many industry follows believe the transition to digital is a foregone conclusion.
At the beginning of 2021, Overstock announced its intent to spin out its blockchain ventures launched under former CEO Patrick Byrne while focusing more on its e-commerce business. The move was a dramatic turnaround for Overstock, a company that at one time said it wanted to exit its retail operations to focus on blockchain.
Konevsky is also a member of the Board of Directors of the Boston Security Token Exchange, a joint venture of BOX Digital Markets LLC and tZERO. The venture intends on becoming the first national securities exchange offering a path to faster settlement and other digital solutions.
Noursalehi is said to be leaving the tZERO to continue his passion for "technological innovation and explore other opportunities."
Earlier this month, tZERO had scheduled an update and Q&A session on its progress to take place on August 18th. The company has now moved that session to September 1, 2021, as it regroups under new leadership.


[ad_2]

Source link