[ad_1]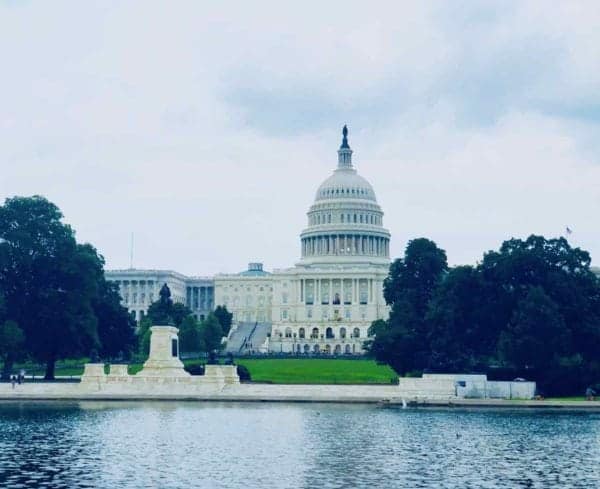 US House of Representative Patrick McHenry and Representative Glenn Thompson have sent a letter to both the Securities and Exchange Commission (SEC) and Commodity Futures Trading Commission (CFTC) telling them to form a working group on digital assets. The letter arrives at a time when SEC Chairman Gary Gensler has requested expanded authority over the digital asset sector.
McHenry is the top Republican on the House Financial Services Committee and Thompson is the leading Republican on the House Agriculture Committee. The letter aligns with a pending bill (HR 1602), or the Eliminate Barriers to Innovation Act, that would require the creation of a working group.
Addressed to Chair Gensler and acting CFTC Chairman Rostin Behnam, the letter states:
"Recent comments made by Chairman Gensler and his recent exchange with Senator Elizabeth Warren provide a concerning roadmap for regulatory actions that will have long-term implications. Rather than regulate innovation and job creation out of this country, we should promote an active dialogue between regulators and market participants."
The proposed bipartisan legislation seeks to create a group that involves both regulators as well as industry participants.
"An open and collaborative dialogue with all relevant agencies, stakeholders, and market participants is critical. A working group on digital assets would enable both the SEC and CFTC to explore how to effectively use their current jurisdiction cooperatively. Such a working group can foster transparent engagement with innovators in the digital asset ecosystem. As Congress contemplates additional legislation to address regulatory gaps, this work could provide us with additional information and clarity as we make these important policy decisions."
The letter ends by requesting a response from both agencies as well as the respective Commissioners.
The legislation passed the House in April and is said to be awaiting Senate action.
---
McHenry Thompson SEC CFTC 8.16.2021


[ad_2]

Source link