[ad_1]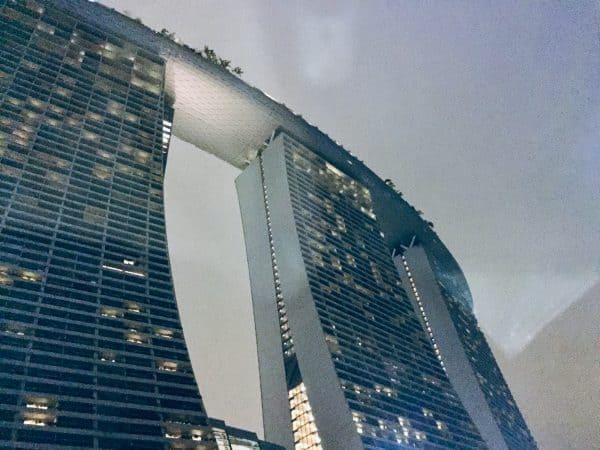 HSBC Holdings plc (NYSE: HSBC), a British multinational investment bank and financial services holding company, reveals that it has committed to an agreement to acquire 100% of AXA Insurance issued share capital in Singapore for $575 million.
The goal or aim of this transaction is to successfully merge the business operations of HSBC Life Singapore and AXA Singapore. This deal is currently subject to approval from Singapore's regulators as well as local courts.
HSBC's management noted that this is a vital step in their efforts to become one of the leading wealth managers in Asian markets. They aim to expand their insurance and wealth franchise in Singapore, which is considered a strategically important scale market for HSBC, and a hub for its ASEAN wealth management division.
HSBC's management also mentioned that AXA Singapore is an ideal fit with its current HSBC Insurance Singapore unit.
Both companies and businesses offer complementary products across insurance solutions and distribution channels, meanwhile, AXA Singapore offers access to a tied-agency sales force, several independent financial advisory firms, and a relatively large pool of insurance policyholders and corporate relationships.
This combined business entity is expected to further scale HSBC's presence in the local insurance market. It should also offer a great platform for future growth and development, the announcement noted.
The combined business entity should become one of the biggest life insurers based on annualized new premiums and also among the largest retail health insurers based on gross premiums with more than 600,000 policies covering life, health and P&C.
Noel Quinn, Group Chief Executive, HSBC Holdings, stated:
"This is an important acquisition that demonstrates our ambition to grow our wealth business across Asia. Wealth is one of our highest growth and highest return opportunities, and plays to our strengths as an Asia-centred bank with global reach. We are acquiring a good business that fits well with our existing operations, and which strengthens our status as one of Asia's leading wealth and insurance providers."
Nuno Matos, Chief Executive, Wealth and Personal Banking at HSBC, remarked:
"This strategic investment is a key milestone for HSBC Life to materially scale up, grow and diversify our insurance and wealth business in Singapore. The proposed acquisition will immediately put us in a leading position in health and employee benefits, and accelerate our build out of a distinctive and holistic wealth and health planning business, operating beyond our branch network."


[ad_2]

Source link