[ad_1]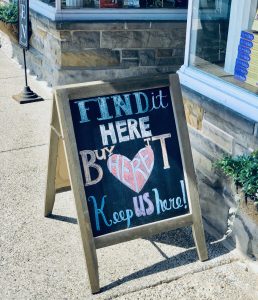 Novo, the powerful small business banking platform, reveals that it has appointed Dani Lima to serve as Executive VP of Revenue and Strategy, and Peter Martinez will be working as the firm's Director of Engineering.
Today, many small business owners in the US spend a lot of time traveling to their banking service provider to take care of everyday transactions, and pay for the "convenience" of clunky virtual banking features, and have to purchase various apps outside of what their bank provides to assist them with keeping track of their finances, according to Michael Rangel, CEO and co-founder at Novo.
He also noted that Novo has grown steadily during the past year mainly because they are providing businesses a virtual banking platform that's easy-to-use, comprehensive, and free-of-cost. Novo's newest hires will "strengthen our business, and create digital banking experiences that small business owners will love," Michael added.
During H1 2021, Novo was able to exceed $2 billion in lifetime transactions — doubling the virtual banking provider's lifetime transaction volume during Q2 2021 alone.
Novo also established its new headquarters in Miami, finalized a $40.7 million Series A round, and had been named CNBC's Best Business Checking Accounts of July 2021 and Money Magazine's Best Business Checking Accounts of 2021.
Danielle Vicente Lima, EVP of Revenue & Strategy, has over two decades of industry experience in the banking sector. Lima has regularly advised on complex business solutions, led billion-dollar deals, and served a key role in the 2008 financial crisis. Recently, Lima worked as SVP of Strategy for Citigroup Latin America, and also worked in M&A for HSBC and Evercore, Consumer Banking at Chase, Trade Credit Finance at Zurich, and at the Federal Reserve Bank of New York.
Lima received her Master's degree in International Economics from The Johns Hopkins University School of Advanced International Studies, and is a Chartered Financial Analyst (CFA).
Peter Martinez, who is now working as the lead software engineer, has previously developed different Fintech compliance SaaS tools, which have helped thousands of customers and allowed for SEC compliant investments worth billions of dollars.
In his previous role in a business accelerator and consultant, Martinez has helped many firms address their technical requirements, engineering tasks, and fundraising goals.
Recently, Martinez had been working for the University as the Director of Learning Platforms, where he was responsible for navigating the tech and support needs for converting the University of Miami to an online offering during the Coronavirus crisis.
Martinez has been a key part of the South Florida technology and startup community via his efforts co-organizing Refresh Miami.


[ad_2]

Source link