[ad_1]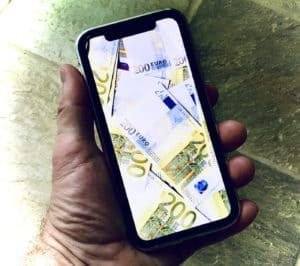 GoCardless, a global Fintech in account-to-account payments, has reportedly appointed Alexandra Chiaramonti as its GM of Southern Europe.
Chiaramonti will be responsible for leading GoCardless' ongoing growth in the region by continuing to recruit new talent in order to strengthen the firm's presence in its existing French market — where it has managed to triple its client base since establishing its Paris office back in 2018 — as well as leading its expansion efforts within the region.
Chiaramonti has notably joined GoCardless after working as Chief Executive at GoBeep, a platform developed to support incremental in-store and online revenue for retail outlets. Before taking up this role, she served in key roles as Director of Global Sales Strategy at Criteo and MD  at Teemo. Her extensive experience in scaling and expanding companies globally should help with placing her in a key position to lead the firm's growth efforts.
Chiaramonti remarked:
"I'm thrilled to join a rapidly growing company with an amazing team of talented people all focused on making a difference in the payments world. We have a top-notch product solving one of the biggest headaches for merchants: getting paid on time, in a fast and efficient way. Southern Europe represents a tremendous opportunity for GoCardless and I want us to seize it as soon as possible, becoming the go-to provider when businesses look for a best-in-class payment solution."
Chiaramonti's appointment has been announced at a time of broader company-wide expansion for GoCardless, which is focused on its Open Banking strategy.
By bringing together Open Banking payments with its international bank debit network, GoCardless believes it is in an ideal position to assist firms with collecting one-off and recurring payments via a single platform — providing merchants with a quick, dependable and more affordable alternative to cards by leveraging the power of account-to-account payments.
Even Walser, Chief Revenue Officer at GoCardless, remarked:
"We are opening up significant new market segments with open banking, including B2C subscriptions, which will further strengthen our growth in the region. Now is the time to bring in a leader who can help us scale the organization in this market and Alexandra is the perfect fit."
Earlier this month, GoCardless teamed up with Pennylane, a financial management and accounting platform for firms and their accountants.
Through the partnership, the companies will provide SMEs and early-stage ventures with an easy and intuitive way to manage and collect recurring payments. The collaboration will involve combining Pennylane's subscription management functionality, allowing companies to automate the issuance of recurring invoices and accounting, with GoCardless' international bank debit network, enabling them to automatically debit clients when payments are due.
This means small businesses and other startups need not rely on inefficient manual processes, like having to maintain a log, to remind them when to send out invoices. This approach should ensure invoices are being sent in a timely manner, thus helping to remove barriers that tend to slow down the payment cycle. This new approach also removes the need to duplicate and update invoices.


[ad_2]

Source link