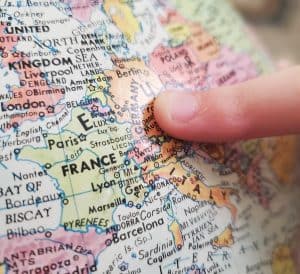 Credit Suisse-backed SME lending Fintech Tradeplus24 has finalized an "oversubscribed" $25 million pre-series B equity raise, which was led by a European family office with an established track record of investing in "high-growth" startups like Klarna, Delivery Hero, and Lyft.
Existing investors Credit Suisse, SIX Group, and Berliner Volksbank also took part in TradePlus24's latest investment round, which complements more than $200 million in total debt facilities secured across the group and which the group "plans to increase to $400 million by the end of 2021."
As stated in a release:
"The capital injection will be used to fund rapid expansion of Tradeplus24's Australian and European operations, including launching into the UK and the Netherlands later this year, and potential strategic acquisitions planned for later in 2021."
Tradeplus24 was, at first, aiming for a $15 million equity round, however, significant investor confidence in its ability "to scale into multiple international markets and achieve rapid growth prompted the material increase to the round, which was also completed in just six weeks."
The steady demand for Tradeplus24's line of credit solution is "indicative of the global nature of the issue it solves," according to the firm's Australia MD, Adam Lane.
Lane remarked:
"There is nowhere in the world where the issues around efficient access to working capital for SMEs have been adequately addressed at scale. This is especially true when it comes to loan amounts ranging between $500k to $10 million. So the enormous demand for our unique tech-enabled line of credit solution is unsurprising – particularly as the world still comes to terms with the new business landscape created in the wake of the pandemic."
Lane also mentioned:
"On top of our global roll out, we have already been investing heavily in growing our Australian team, which has doubled in the last 4 months, and in our technology, including creating bespoke solutions for priority segments. These solutions are focused on leveraging data to manage risk more effectively and make our customers' lives easier."
He added that it's well-known that incumbents in the invoice finance sector "suffer from legacy systems, slow and manual processes, and an acute lack of innovation which forces their customers to waste countless hours on unnecessary and frustrating administration."
He also noted that they're focused on offering an alternative that provides "much-needed support to growing Aussie businesses, whose growth prospects will be massively amplified through greater access to capital via the simple and user-friendly solution Tradeplus24 provides."
Will Farrant, MD at Credit Suisse Australia noted that after the group's equity investment in Tradeplus24, the Credit Suisse debt capital markets team in Australia "have stayed close to the local Tradeplus24 team and we are optimistic in our ability to support them with a debt facility in the coming months as they continue to scale the business."
The fresh funds have been announced after an oversubscribed Series A of $173 million in debt and equity, which was finalized back in 2019. Those funds supported Tradeplus24 through "significant growth," the announcement noted while adding that the Australian business "trebled customer numbers in Q2 2021, spurred by an improving economy and positive customer response to products."
Tradeplus24's global team also "doubled in size" this year and is now expected "to continue to consistently grow as new markets open up and become accessible due to the funding."
Tradeplus24 is "anticipating" opening a Series B next year, where it will look into admitting a strategic local Australian investor "to complement its heavyweight international backers," the update revealed.