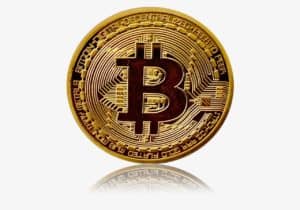 Bitcoin rewards startup Lolli has closed on a $10 million Series A funding round, according to a note from the company. The funding was led by Acrew Capital with participation from Banana Capital, Up North Management, and Animal Capital. Investments included the backing from social media influencers and entrepreneurs like Logan Paul, Chantel Jeffries, Lauren Riihimaki of LaurDIY, Kenny Beecham, and Baron Davis. Early backers also participated in the securities offering including Alexis Ohanian's Seven Seven Six, 3K VC, Gabriel Leydon, and Forerunner Ventures.
Alex Adelman, CEO and co-founder of Lolli, said they are thrilled by the support of so many investors and fellow entrepreneurs who believe in their mission.
"We believe it's imperative to align with top creators to both educate, distribute, and amplify the power of bitcoin to the masses."
Lolli CTO and co-founder, Matt Senter, added:
"Acrew's sizable bet on Lolli says two things: Bitcoin business is booming, and as the original bitcoin rewards platform, Lolli has the best team to increase adoption in the long run."
Co-founder and Managing Partner at Acrew Capital, Lauren Kolodny explained that Lolli is making Bitcoin more accessible to more people and they were excited to support the company.
Logan Paul said:
"Lolli is leading the way to mainstreaming bitcoin and making it accessible to the general public. I'm thrilled to be investing and helping to fuel the growth of a company that allows users to earn and learn about this new asset class."
Founded in 2018 by Senter and Adelman, Lolli facilitates bitcoin rewards to shoppers on everyday purchases. Consumers may use Lolli's mobile app or browser extension to earn Bitcoin rewards at more than 1,000 top retailers including Kroger, Microsoft, and Booking.com.