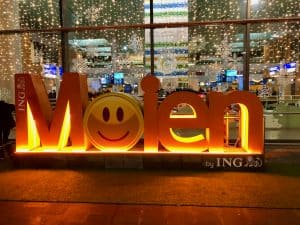 Azimut Group, with Azimut Investments S.A., is reportedly the first asset management firm based in Luxembourg to acquire authorization to manage digital assets strategies.
With this further evidence of the Group's innovation capabilities, Azimut confirmed that it will be introducing the AZ RAIF Digital Asset fund, which is the first fund under Luxembourg law and the second overall in Europe. It will aim to make strategic investments in virtual currencies, exchange-traded funds, and equity of Fintech or blockchain-related firms.
As first reported by International Investment, Azimut, with its Luxembourg-headquartered product platform Azimut Investments SA, managed to obtain a permit from the Luxembourg supervisory authority, Commission de Surveillance du Secteur Financier (CSSF), in order to manage investment strategies involving crypto-assets like Bitcoin (BTC), Ethereum (ETH), and various other decentralized finance or DeFi tokens.
The permit allows Azimut Investments to further extend its existing AIFM license in order to manage alternative investment funds that may provide exposure to digital assets.
Azimut said it would introduce the AZ RAIF Digital Asset fund, which is intended for professional investors. The Fund will provide exposure to virtual currencies in a dynamic, diversified manner while supporting an active risk management strategy.
The investment portfolio will be focused on generating returns from an allocation to various asset classes and will enable investors to take part in the complete range of opportunities provided by crypto-assets without needing to concern themselves with the more technical aspects of managing these new assets.
The Fund will reportedly be managed by the Group's investment division in Singapore.
The introduction of the digital asset fund is reportedly a part of an initiative which is focused on cryptocurrencies. The Group is currently carrying out research via its Global Asset Management division. The Group's efforts involved the issuance in April 2020 of AZIM, which is notably the first security token to be supported by a management firm.
AZIM is described as a digital securitization of a €5 million investment portfolio of loans to Italian SMEs that's originated via the Borsa del Credito platform. It's guaranteed by the Mediocredito Centrale Guarantee Fund (used in the creation of portfolios of Luxembourg alternative credit funds for professional traders).
Giorgio Medda, Co-CEO & Global Head of Asset Management for the Group, said that the license should serve as a source of satisfaction and recognition of their ongoing commitment and to address the requirements of their clients. Giorgio also mentioned that they have been studying the world of digital assets for a while, and that led them to offer the AZ RAIF Digital Asset fund.
The fund has a long-term investment outlook with longer diversification horizons for company clients.