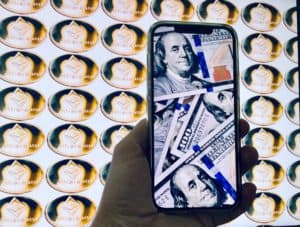 Asset management apps or investment apps, like Robinhood or Coinbase, are rising in popularity according to a research report. Apps the enable crypto trading, more traditional stock investments, FOREX and more are seeing increased utilization states Sensor Tower.
These types of apps grew 198% during the first quarter over the previous topping 35 million downloads. While Q2 was not as robust, there were 33 million downloads representing a 152% increase versus the same quarter in 2021.
Regarding crypto specifically, during the first six months of 2021 there was a "surge of consumer interest." In the first half of the year, crypto represented 51% of downloads of the investment apps.
If you are wondering, the Apple App store tops Google Play. During Q1,  the App Store registered 21 million asset management app downloads whereas Google Play registered 14 million. In Q2, the Apple App store saw 18 million downloads while Google Play trailed at 15 million. The Apple App store also beat Google Play for all of 2020.