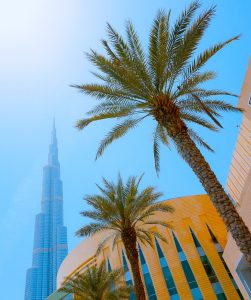 A Mubadala-backed Fintech firm in Dubai has acquired a substantial amount of debt financing.
This new round of funding for tabby reveals that Buy Now, Pay Later or BNPL companies are attracting a lot of business as the Fintech sector evolves rapidly with a rise in digital payments and greater demand from online shoppers.
A UAE-based BNPL firm recently acquired one of the largest debt facilities for a Fintech in the MENA region.
The financing has been secured at a time when there's an increase in interest from global  investors in the MENA region's Fintech space. Silicon Valley's Partners for Growth has reportedly agreed to offer $50 million in debt financing to tabby so that the company can grow its business operations. The size of the facility could increase further as the firm scales its services, according to a report from Bloomberg.
Max Penel, Director at PFG, said that tabby is among the fastest-growing MENA region firms and they've got a great market opportunity ahead.
Just a little over 6 months after finalizing a round led by Mubadala Capital and Hong Kong-based Arbor Ventures, tabby is now among firms that have been doing quite well as the COVID-19 crisis continues to accelerate the shift towards all-digital platforms and services.
BNPL services allow clients to buy products and then make installments. Customers can also make payments after a certain period has passed, and this can be done without having to pay any interest.
Recently, Saudi Arabia-based BNPL firm Tamara acquired $110 million in debt and equity financing from Checkout.com. The deal is notably one of MENA's  biggest startup investments.
Australia-based Zip Co. Ltd. revealed in May 2021 that it would pay around $16 million to acquire the outstanding shares it didn't currently own in Spotii, which is another BNPL startup based in the UAE.
Tamara says that the international BNPL market may grow by around 400% to hit $680 billion in aggregate transaction volumes within the next 4 years.
Co-founded in 2019 by Hosam Arab, who was CEO at digital retail site Namshi, tabby has acquired over $30 million in capital from international and local investors. More than 2,000 well-known brands, such as Adidas and IKEA, are using the service to enable clients to buy their products, the tabby team revealed.
San Francisco's PFG regularly lends to high-growth startups. Launched in 2004 by professionals who had worked at Hambrecht & Quist's venture lending division, the firm has teamed up with more than 200 growth-oriented firms globally.