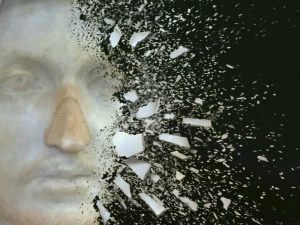 Active.Ai, a conversational AI platform developed for financial services, and Glia, a provider of digital customer service, have teamed up in order to empower financial institutions with meeting their customers in the digital domain.
Through the partnership, Active.ai and Glia will provide conversational AI services, which will allow them to better address customer requirements, lower operational costs and improve  customer/user experiences (UX).
Glia's Digital Customer Service platform allows financial services providers to meet clients where they are and communicate with them via messaging, video banking or voice. Glia's solutions are able to guide customers using CoBrowsing. More than 150 financial institutions have reported an improvement in their top and bottom line while increasing customer loyalty by leveraging Glia's platform.
More than 25 major financial institutions across the globe use Active.ai's platform to handle millions of interactions each month.  The software provides support for simple and complex banking conversations.
Active.ai's low-code platform allows banking institutions and credit unions to deploy and scale rapidly with more than 150 use-cases pre-built, out-of-the-box to boost customer acquisition, significantly reduce customer service turnaround times and also enhance customer engagement.
Dan Michaeli, CEO and co-founder at Glia, stated:
"Being able to strategically blend AI and the human touch has become a key differentiator for banks and credit unions; doing so enables them to improve efficiencies while helping ensure every customer interaction is consistent, convenient and seamless. Our partnership with Active.AI will help further our mission of helping financial institutions modernize the way they support customers in the digital world."
Ravi Shankar, CEO At Active.ai, remarked:
"Customers today expect a frictionless omnichannel experience, and the future of financial services is all about AI/human collaboration. We are excited to partner with Glia to enable financial institutions to deliver great customer experiences and achieve higher NPS."
Last year, London-based Fintech firm Finastra had revealed that its customers will be able to use Active.Ai's conversational artificial intelligence (AI)-based retail banking app, which was integrated with the FusionFabric.cloud platform.