[ad_1]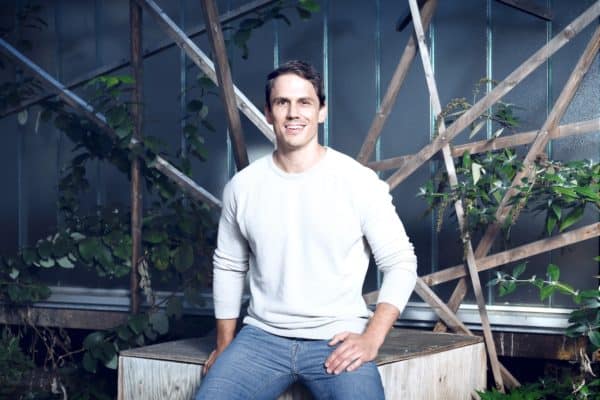 Getsafe is an emerging Insurtech based in Germany with international aspirations.
This past December, Getsafe announced a $30 million funding round led by Swiss Re – bringing the company to $53 million in total funding.
It was recently reported that Getsafe is looking to raise an additional €50 to €75  million funding round. The company apparently wants to evolve into underwriting risks on its own balance sheet. Last year, Getsafe applied to BaFin to become a fully licensed insurance carrier that is an important step in its mission to provide the full stack of insurance services.
According to its website, Getsafe now serves 175,000 customers in Germany as well as the UK. The aforementioned report stated that Getsafe hopes to break even by 2024 and be operating as an underwriter at that time.
Founded by CEO Christian Wiens in 2015, Crowdfund Insider recently connected with Wiens for an update on his company. Our discussion is below.
---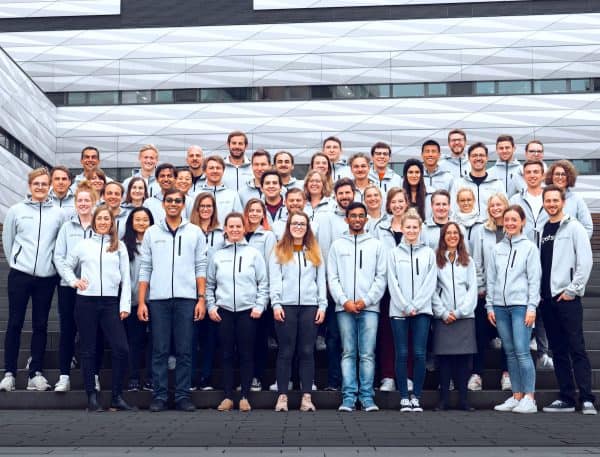 Since the beginning of 2021, how has Getsafe been performing in Germany? How much did you grow during Q1 2021?
Christian Wiens: We don't communicate exact revenue. As a startup, we invest in our growth, so revenue is not as important as market share. We rather think of ourselves as a platform like Netflix, Uber or AirBnB. These companies are able to scale quickly and globally, without owning cars or apartments or producing the films themselves. With our technological approach, Getsafe is currently the premier insurance brand for Millennials in Germany, with a market share of almost 10% – followed by giants such as Allianz and Axa. We serve over 175,000 customers to date and what's more, are already increasing our premium by 30% by successfully cross-selling via our app. So we are quite happy with growth in Germany.
What about the UK. You expanded into the market about 1 year ago. How are you doing? What are the challenges to providing your services to the British population? How are you getting the word out about your services?
Christian Wiens: We chose to expand to the UK despite Brexit, as it is a strong Fintech market in Europe and digitisation is deeply embedded in society. However, it hasn't all been plain sailing. The COVID-19 pandemic disrupted Getsafe's rapid expansion plans, with travel restrictions and reduced consumer spending acting as a hurdle. We had to set up a UK-based team first, which slowed us down a bit, but now we are seeing the fruits of our labour.
Getsafe is now live on four of the leading and most prominent price comparison sites (Quotezone, Confused.com, and GoCompare, comparethemarket.com) in the UK. We also evaluated our contents insurance product and improved it. UK customers can now expand their coverage with three new extensions in a modular way and only pay for what they need. The extensions enable users to cover accidental damage, personal possessions, home emergency, tenant liability, and even add legal protection. What's more, Getsafe also offers its customers the opportunity to cancel their policy at any time – removing long-term contracts and reflecting the lifestyles of customers in the digital age.
How has COVID impacted your operations? The lockdowns in Germany have been stringent. Are you operating a virtual office? Has COVID boosted interest in your insurance offerings?
Christian Wiens: Yes and yes. At the beginning of the pandemic in 2020, we switched to a completely remote working setup. Our technological infrastructure allowed us to continue with our business as usual. And we profited from our mobile-first approach because we don't rely on brokers or intermediaries. The national lockdown made people realise that they can buy insurance online – the same way they order goods from Amazon or food with UberEats.
There is a real possibility that this shift towards digital insurance will last, after all, why would people change back once they realise how easy it is to manage all insurance coverage on their smartphones?
Do you plan to expand your services across the EU? Other markets? The USA?
Christian Wiens: Getsafe stepped up in order to become a digital insurer that covers all areas of our customers' lives. We are proud of this, but we are only getting started. Over the next ten years, people in the 20-35 age group will purchase 1 billion insurance policies at a total value of more than 300 billion euros. We are planning to extend our position as the best-selling insurance brand among "digital nomads" and to expand into other European markets in the future.
Ultimately, we want to make mobile insurance the standard throughout Europe and possibly beyond. However, with the pandemic, we decided to exhaust Germany's and the UK's market potential in property insurance first. It's the two largest insurance markets in Europe in terms of premium, so there is lots of potential. As for the USA: Later rather than sooner – the focus lies on Europe for now.
Which verticals are your most popular? Do you plan on offering any other coverage verticals?
Christian Wiens: Getsafe aspires to become a holistic comprehensive insurer and this encompasses insurance solutions in the home, mobility, health and life sector. The plan hasn't changed, but this can't be done from day one, it's a process. That's why we decided to focus on property insurance. In this area, we already have a large market share among young customers. Nevertheless, life insurance is definitely to come. And in Germany, we just launched a new dental product.
How is Getsafe competing with other Insurtechs – like Lemonade?
Christian Wiens: At first glance, all Insurtechs promise something similar, that is, simple, fast and digital solutions. If you take a closer look, however, there are considerable differences between the products and business models.
Getsafe is by far the leading insurance company for young people in Germany and is the only provider to offer everything in a very successful smartphone app. In addition, we are not focusing on a specific product niche or line of business, but want to become a global full-stack insurer for the mainstream – like Allianz is for older generations. To this end, we have developed our own insurance core platform that functions independently of the line of business and currency. We can therefore expand in all markets and in all lines of business at incrementally low cost.
Speaking of Lemonade, there are some similarities, as we are both trying to reinvent the way we do insurance by using tech and AI. While it is inevitable that people draw comparisons between us, we see it as a proof of concept. Seeing companies pursue similar approaches on different continents, in this case, the US vs. Europe, is a confirmation of the opportunity and the business model.
What are your expectations for 2021?
Christian Wiens: Getsafe has proven its product-market-fit with a capital-light setup as a so-called MGA. Now we focus on our own license to dig deeper into the insurance value chain, to ultimately deliver more value. We will also expand our product portfolio and prepare other market entries in Europe.


[ad_2]

Source link