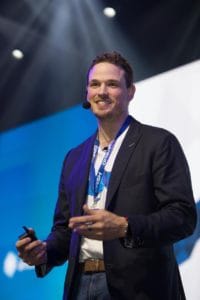 Former CEO and co-founder of Polymath, Trevor Koverko, has been arrested in Toronto according to a report in the Toronto Sun.
A well-known platform in the security token sector of blockchain, Polymath was an early entrant in the ongoing push to digitize securities.
According to the report, Koverko was arrested by police due to allegations of "sexual assault and sexual interference with [a] person under 16." Apparently, Koverko, who is 33, was arrested on March 14, 2021.
Koverko has quietly exited Polymath with interim CEO Chris Housser announcing that Koverko had resigned in a statement to Coindesk.
Koverko is expected to appear in court on May 7, 2021.
Currently, there is no mention of Koverko nor any information regarding the transition and allegations on the Polymath website