[ad_1]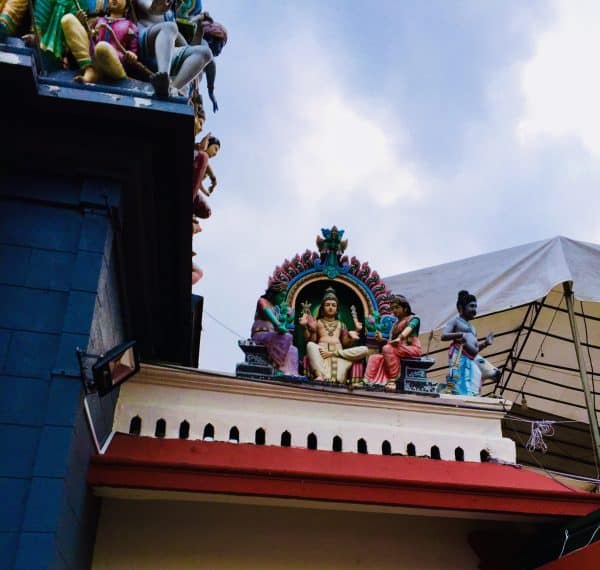 WeLab, an established Asian Fintech firm, has finalized its Series C-1 $75 million funding round, which was led by Allianz X.
Allianz X is the digital investment division of Germany's Allianz Group, one of the world's largest insurance service providers and fund managers. Since launching operations in 2013, WeLab has secured over $600 million of strategic financing from well-known investors.
As confirmed in a release shared with Crowdfund Insider:
"WeLab and Allianz have also established a strategic partnership to drive Fintech collaboration across Asia's financial services landscape. The new funding, together with Allianz partnership, will bolster the acceleration of WeLab's pan-Asian growth strategy and expansion of digital financial services."
WeLab has managed to achieve significant milestones in the new post-COVID environment.
As noted in the update, the markets are rapidly evolving, with accelerated digital adoption as one of the key outcomes. The Coronavirus crisis has transformed or fundamentally changed the money habits of consumers.
According to WeLab, the "boom" in digital services adoption plays into their strength in Fintech services. WeLab has "emerged stronger from the pandemic with multiple businesses achieving significant milestones in the past year," the company claims.
Some of the notable achievements WeLab shared with CI include:
Fueled by increased digital adoption in online financial services, WeLab's user base "grew by 20% YoY, adding around 10 million users to the current 50 million user base, the largest user growth in recent years";
Launching a digital-only bank during the third wave of pandemic in Hong Kong "proved to be extremely timely, with WeLab Bank garnering strong traction during its first 6 months of operations";
WeLend, Hong Kong's largest "pure online" lending platform, "outperformed the market by 70% during the year to achieve its all-time record high sales volume, at a time where traditional branch operating hours and business model were severely hampered";
WeLab's B2B enterprise solution platform in Mainland China "doubled the number of business partners from 300 to over 600 as financial institutions move towards online financial services";
In Indonesia, the mobile lending platform Maucash "continues to scale with increased brand recognition and popularity of online financial services in Indonesia, achieving over 6x YoY volume growth."
WeLab is now planning to combine its virtual banking tech capabilities and market expertise with Allianz's industry experience in insurance and asset management. The two partners intend to help consumers improve consumers' financial wellbeing – which is a growing trend among many Fintechs in 2021.
As noted in the update, the cooperation between WeLab and Allianz will focus on:
The rollout of "pioneering" digital wealth management in Asia: WeLab Bank and Allianz Global Investors (AllianzGI) intend "to enter into a strategic cooperation in digital wealth management and financial services."
WeLab Bank is looking into "developing and distributing" digital wealth management solutions with AllianzGI, which manages more than EUR 582 billion in client assets. These would "aim to bridge the significant unmet investment needs in Asia, a region where only 27% of the population use financial advisors, resulting in a sizable under-advised population of over 3.4 billion."
The plan is to offer these wealth management services to new clients in Hong Kong and later to the Guangdong-Hong Kong-Macau Greater Bay Area (GBA), via the Wealth Management Connect, "reaching the 72 million population in one of the world's wealthiest megalopolis."
New markets and new products: development and distribution of investment and insurance solutions: WeLab "recognizes opportunities to widen the regional scope of its financial service offerings to other markets in which Allianz operates." For example, in the booming digital Southeast Asian economies, there are "around 400 million active internet users, but over 70% of the total population is either unbanked or underbanked."
There is, therefore, "a lot of potential to expand the cooperation," the release explained. The two companies are "exploring opportunities to offer new digital investment and insurance products in the region, combining Allianz's expertise in investment and insurance and WeLab's network of customers and technology."
WeLab offers many different digital financial services to consumers in Hong Kong, mainland China, and Indonesia. They include virtual  banking and support for consumer finance businesses, with around 50 million individual users and more than 600 enterprise clients.
WeLab Bank in Hong Kong is a "fully-licensed" digital bank that acquired its license in early 2019.


[ad_2]

Source link