[ad_1]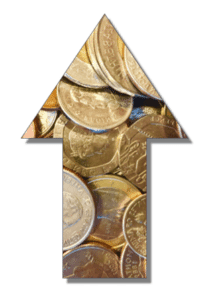 Last month, Seedrs shared some data on its Secondary Market – a trading market for securities issued via the crowdfunding platform. While still relatively small, the market provides a valuable liquidity path for a traditionally illiquid sector of finance as most private securities holders must wait for a merger/acquisition or public offering before any gains may be realized.
In total, the Seedrs Secondary Market has reportedly topped £10 million of secondary trades across 30,000 share lots. The company states that in February's trading there were 656 buyers, 718 sellers who between them sold 215 businesses in 1,810 share lots. Seedrs says that the last two markets have been driven by a handful of very large individual buyers.
Top businesses traded are well-known names like Revolut or Assetz Capital or Landbay. Revolut is, of course, a leading digital bank with global aspirations that has raised funding from the venture capital community.
Besides providing a liquidity opportunity, the Secondary Market also provides insight into valuations for these private companies. Seedrs has incorporated a valuation methodology to set the share price of these companies. While public markets can match bid – asks, the volume for these private shares makes this a bit challenging.  Seedrs explains its valuation process as follows:
"We calculate fair value by looking at two share prices: the share price at which the investor invested; and the most up-to-date fair value of the shares (which we calculate when we obtain relevant information about the company in question). To determine fair value, we have developed and followed a comprehensive Valuation Policy following the industry-standard International Private Equity and Venture Capital Valuation (IPEV) Guidelines."
You may read more about the process here.
In looking at the current trading round, some examples of valuations are as follows:
Revolut –  £4.3 billion – 996% increase (since first recorded on Seedrs)
Landbay –  £55.4 million – 2150% increase
Brickowner – £13.7 million – 1110.9% increase
Of course, not everything goes up and some firms will fail but there is a good number of firms that are listed in the green based on the first time the issuer raised money in a priced round on Seedrs.
The slow and steady method of iteration and growth of the Seedrs Secondary Market appears to be working. While pricing thinly traded securities is quite hard it is probably better than the opaque method known as VC math. And offering an exit before a public offering is a key feature that will drive the future of the entire investment crowdfunding ecosystem.


[ad_2]

Source link