[ad_1]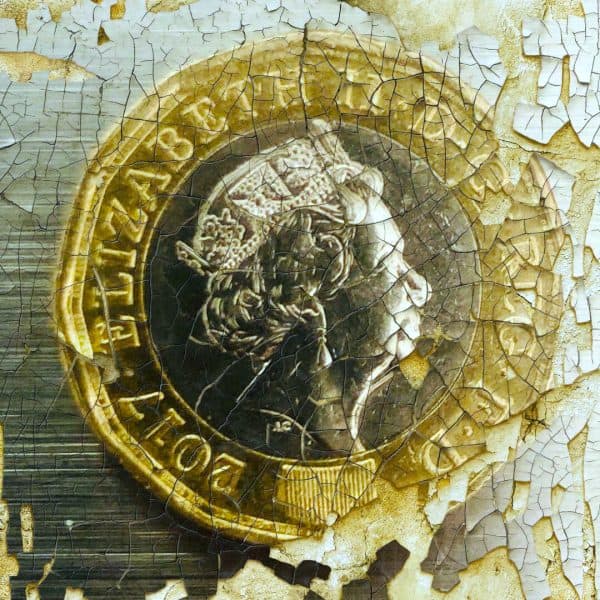 Earlier today, the Resolution Foundation published a report called On firm ground? The impact of Covid-19 on firms and what policymakers should do in response. The report seeks to assess the current state of corporates while setting out priorities for policymakers to allow enable firms to recover. The authors state that policymakers must first prevent viable businesses from failing in the coming months as the vaccine is distributed and then ensure that firms are in a position to rapidly recover. Last year, the Chancellor of the Exchequer announced a series of programs designed to support businesses during the unprecedented economic challenge of a global pandemic. Most of these programs involved government-backed lending by qualified financial services firms.
To quote the report:
"In short: we need to make sure that viable businesses do not run out of cash so as to prevent them from failing in the coming months while restrictions persist, and we need to ensure that firms are not saddled with crippling levels of debt so that they are in a position to facilitate a rapid recovery as restrictions are eased."
The document also worries about the emergence of "zombie firms." Businesses that exist solely to service a debt burden – perhaps increased during the pandemic. The report states:
"… there are two key challenges facing policymakers. First, with the vaccine- driven recovery coming in the next few months, there is a need to make sure long-term viable businesses do not fail in the coming months as the Government seeks to stop the various support schemes. And second, looking beyond the next few difficult months, there is the challenge of making sure businesses are in a position to facilitate a rapid recovery, and this means preventing the creation of so-called 'zombie' firms that are crippled by their debts."
Conister, the wholesale lending and broker division of Conister Bank Limited and part of AIM listed Manx Financial Group, has distributed a comment on the report reflecting on UK government COVID support programs including the Bounce Back Loans Scheme (BLS) and the Coronavirus Business Interruption Loan Scheme (CBILS) to programs managed by the British Business Bank via certified lenders.
Douglas Grant, Director of Conister, stated:
"The BBLS and CBILS played instrumental roles in keeping many resilient SMEs alive and acted as important triage systems to identify and support viable businesses that needed credit. However, we are now past this triage phase where the collective terms 'small business' or 'SME' were used to gauge the impact of the pandemic on the economy, and these are now unhelpful. It is imperative that we identify, prioritise and protect our most resilient individual business sectors and segments and we must avoid amplifying the zombie status of many UK SMEs, living off an ever-increasing debt pile, at all costs. The long-term future of the UK's business sector is fundamentally reliant on people and resilience. Business has always been about people buying from other people. We must ensure that principally the financial security of individuals is protected so that they can continue to conduct business with each other and while businesses across the country have shown extraordinary levels of adaptability and strength in the face of changing consumer behaviour, we must also appreciate that we are now beyond the survival stage. A great many businesses will not survive this pandemic and we must learn from each one."
Grant said that Conister has delivered upon their initial objectives and has received an additional allocation for BBLS – having approved 60% of borrowers. Grant described the scale of applications as enormous:
"… will continue to focus on resilient business segments that we believe will thrive in the future," said Grant. "Conister will continue to do all it can and work alongside Government and traditional lenders to support British businesses."
Last week, the British Business Bank,  announced details on Pay As You Grow, designed to help smaller UK businesses that have taken out a Bounce Back Loan.
Originally announced by the Chancellor of the Exchequer in September 2020, Pay As You Grow (PAYG) will enable businesses who have started repaying their Bounce Back Loans to:
request an extension of their loan term to 10 years from six years, at the same fixed interest rate of 2.5%
reduce their monthly repayments for six months by paying interest only. This option is available up to three times during the term of their Bounce Back Loan
Take a repayment holiday for up to six months. This option is available once during the term of their Bounce Back Loan.
The Bounce Back Loan Scheme, launched on 4 May 2020, has supported approximately £45 billion of loans to around 1.5 million firms. Qualified businesses may apply for a loan from £2,000 up to 25% of their business' turnover, with a fixed interest rate of 2.5% for the duration of the loan. The maximum loan amount is £50,000, and the Government will make a Business Interruption Payment (BIP) to cover the first 12 months of interest payments. The borrower does not have to make any repayments for the first 12 months.


[ad_2]

Source link