[ad_1]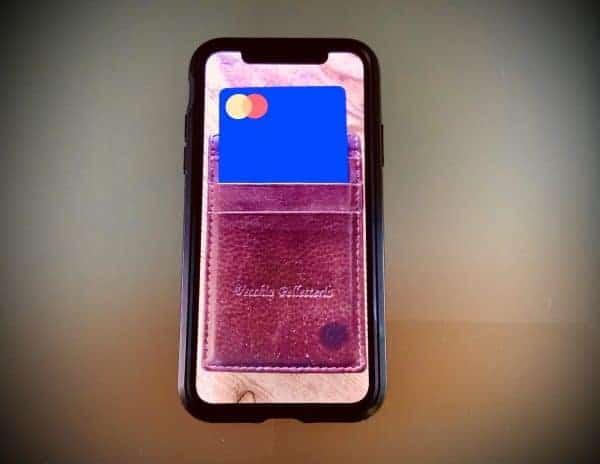 The team at Juniper Research, an analyst house focused on digital technology market research and related Fintech trends, technology data, market sizing, and consulting, notes that e-commerce and financial services have become a key part of many consumers' lives in a post-COVID world.
The Juniper Research team states in one of its recent reports that the uses of digital technology for banking, remote payment and in-store payment are becoming the norm; aided in "no small part in 2020 by the COVID-19 pandemic."
In December of last year, Juniper Research had surveyed online consumers based in the UK and the US (aged 18 and over) on their use of, and "attitudes towards," contactless payments, mobile banking and mCommerce (smartphone-based remote purchasing).
As confirmed by Juniper's survey results, the "vast majority" of those who shop using a smartphone "do so using an app, and of those who do use a browser, 58% report also using apps."
The report further noted that retailers "need to engage the app ecosystem in order to develop their mobile shopping experience, with mobile browser-based commerce something that only a minority of shoppers engage in."
As mentioned in the Juniper Research report, this "means that online shopping will get increasingly concentrated in the coming years; only 26% of respondents look to broaden their retail experience through smartphone shopping, with most relying on the same vendors."
The Fintech apps that consumers regularly use are "centred around a few key vendors, although none are dominant," the report claims. Amazon is the most popular or widely-used app, with 37% of survey respondents using the app to engage in mCommerce activities.
This increases to more than 70% of survey respondents who have over two mCommerce apps installed on their mobile phones. According to Juniper, a "clear" pattern emerges here: "specialized shopping (most particularly for apparel) uses distinct apps, and Amazon is used for everything else."
As stated in the report:
"One of the key promises of mCommerce is convenience, which is often hampered by the need for security and authentication in order to prevent fraud. However, 66% of US consumers are happy with the amount of authentication they encounter, with most users happy with the level of checks they encounter in their mCommerce journey, regardless of how many they undergo."
The report further noted that consumers who "want more checks always outnumber those who report that there are too many regardless of the level of authentication they actually encounter."
According to Juniper. this means that "additional anti-fraud measures, such as those required by 3D Secure 2.0 and the EU's PSD2, will not drive many consumers away from particular mCommerce stores; allowing merchants to request as much security as they need."
The report also mentioned that mobile banking has matured to support many different activities which can now be carried out via a smartphone, however, banks must provide "simple services" for certain activities with the others just being "nice to have" and not really essential.
As stated in the report, this is "particularly vital" for those smaller banking institutions and credit unions based in the United States that don't have the required resources to spend on their digital expansion strategies. This is "true regardless of the banking channel that is used." Juniper claims.
The report added:
"Once these uses are catered for, users are typically satisfied, with 61% of users reporting they have no problems with mobile banking. Services being unavailable through mobile banking is the most frequent complaint, but this has declined in the years that Juniper Research has tracked the space, as more banks have offered more capabilities."
Survey respondents also said they use several different channels for their banking, even when it comes to performing the same type of activity.
The survey results revealed that 52% of users who check their balance on an Internet browser will also view it via an app, for instance. This means that user interfaces, and the user experience (in general) "needs to be similar across all platforms, without necessarily pushing consumers towards using one channel or another, as their own preferences will dictate that," the report suggested.
The report also mentioned that bank switching is "relatively uncommon," however, among those consumers that do switch, digital-only banking is becoming "increasingly popular," meanwhile just 23% of customers are thinking about switching banking service providers, and 65% of "those are likely to switch to a digital-only bank."
But these consumers are "not necessarily going to be won over by digital features," the report claims. The most "popular" reason for switching is "sign-up benefits (35% of likely switchers), followed by better rates (31%)," the report revealed. It also noted that this "means that digital-only banks must not neglect banking fundamentals, for their products; appealing on a financial level as well as creating appealing digital experiences and features."
Survey Methodology
In December of last year, Juniper had surveyed a stratified random sample of 513 online consumers based in the United Kingdom and aged 18 and over on their "use of, and attitudes towards, contactless payments, mobile banking and mCommerce."
The respondents were "part of a nationally representative panel and were incentivized for their participation in the research."
Demographic information on the participants was "collected through the questionnaire, and the results were weighted based on nationally representative proportions." The results have "a 4.4% confidence interval at the 95% confidence level."


[ad_2]

Source link