[ad_1]

Peer to peer lender Folk2Folk says it has increased the size of its brokerage partners. According to the company, this has resulted in several adjustments within the firm, including an expansion of its South West focus to become a national lender, accepting deals from across England, Scotland and Wales. In doing say, Folk2Folk has reallocated several employees.
Folk2Folk says it has also increased its minimum loan amount to £100,000 and a minimum investment in a loan is £20,000.
Folk2Folk states that the expanded team of "BDMs" will look after existing Broker Partners as well as be the first port of call for any other Broker introduced deals.  These deal managers are said to be empowered to give immediate indicative decisions on loans, enabling fast decision making.
The new Broker team members:
Matt Belding joined Folk2Folk in 2017, bringing 20 years' experience in client services within BNP Paribas, RBC, Aviva, Newedge (Societe Generale) and HSBC. Matt is an experienced case handler with knowledge of loan security and underwriting process.
John Webber who, prior to joining Folk2Folk in 2019, worked as Commercial & Agricultural Lending Manager at Lloyds Bank for 38 years, brings deep understanding of business needs and the complex nature of land and property security.
Andy Ruth joined Folk2Folk just prior to lockdown last March and has quickly became a valued and experienced member of the broker team.  Andy has more than 30 years of banking experience earnt at Lloyds Bank, Bank of Scotland and Nat West.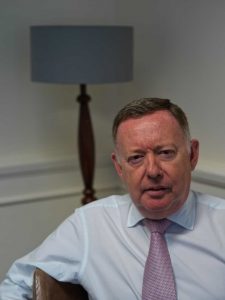 Roy Warren, Managing Director of Folk2Folk said the success of their
"Broker channel means a realignment of our internal resource is a natural next step. By focusing additional resource on to Brokers, we are boosting the support we provide, enhancing the level of personal service, as well as speeding up decision making and deal handling. Brokers play an increasingly important role in helping British businesses find the right finance for them – whether that's to grow, diversify or adapt to the new environment – all of which is essential for our country's post-Brexit success.  We have built strong relationships with good brokers and we're always looking to grow our community of Broker Partners".
Folk2Folk said that a recent survey indicated their broker network 4 out of 5 stars.
The SME lender provides funding for almost any business purpose, across all sectors, as long as there is sufficient security in the form of land or property. To date, Folk2Folk has originated £400 million in lending and reported a record year in 2020 in terms of deal volume and profitability.


[ad_2]

Source link