[ad_1]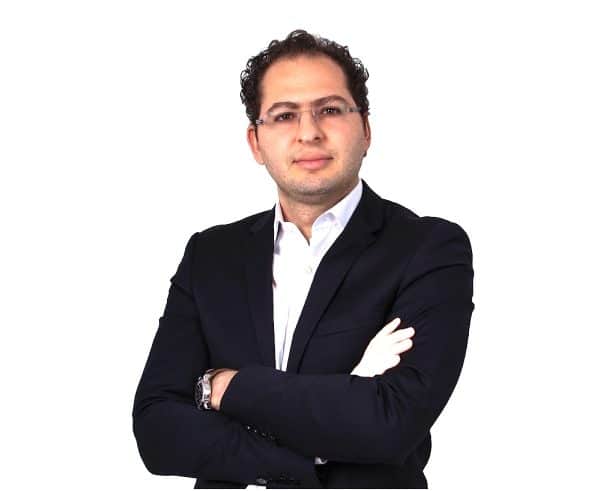 We recently connected with Yann Murciano, CEO at online peer to peer lender Blend Network, who had previously explained in an interview with CI last year that we're witnessing the "democratization of property investing" in the 21st century.
As covered in December 2020, the Blend Network team had reported a strong Q4 2020. A Blend Network investor noted last month that housing or real estate is really important to the UK economy and for financial well-being.
Blend Network has also been growing its professional team. The company recently hired Chloe Stidston-Lewis as it continues to expand operations.
The lender told Crowdfund Insider that in 2020, their investors got 9.14% return p.a. with 0 loss. The Covid-19 pandemic has helped Blend Network "consolidate its track record," the company claims.
In an October 2020 interview with CI, Roxana Mohammadian-Molina, CSO at Blend Network, had discussed how the platform is streamling the property lending market.
Our conversation with Yann Murciano is shared below.
---
Crowdfund Insider: Last year, despite the Covid-19 pandemic and a very tough year for many mature businesses and start-ups alike, Blend Network managed to double its lending, kept hiring.
You also announced recently that since the start of December 2020, Blend Network has repaid seven loans to investors who on average received a substantial 9.14% return in 2020. Tell us how has Blend Network managed to navigate the crisis fairly successfully.
Yann Murciano: As you say, despite the pandemic and the devastating human toll it's had on local communities, we've had a great year at Blend Network. Even at the height of the first wave of the pandemic, we remained open to business and kept lending to property developers who had great projects but had been left in the cold by their lenders, which helped us build some great relationships and acquire new customers.
But most importantly, the pandemic was an opportunity to demonstrate the quality of our due diligence to our investors. Last year, our investors received an average 9.14% return p.a. on their investment, which is pretty impressive if you add to this that we've had 0 loss. For anyone interested in learning more, I invite them to join our upcoming webinar 'How to build an investment portfolio with P2P property lending' on 24 February at 12.30 GMT (You may register here.)
Crowdfund Insider: For you personally, how has it been like guiding the business in such tough times? How do you make decisions and how do you know when it's the right time to steer the business into one direction or into another?
Yann Murciano: Well, it's certainly not been easy but from the very start we decided that our customers and our team comes first. So, while moving our operations remotely to keep our team safe, we ensured that our operations and communications with customers remained unaffected at all times.
In fact, we stepped up our communication with customers to ensure they remained informed and engaged during what was a tough time. It was a time when our customers appreciated us being there for them, reaching out to them and ensuring they were safe. Certainly, the fact that their investments were doing well helped our customers in lessening their financial anxiety.
Crowdfund Insider: …And you guys kept hiring in your team?
Yann Murciano: Yes, that's right. Not only did we not furlough any member of our team, in fact we hired more people in our lending team. This is because we saw an opportunity to hire talent to help us keep growing the business and goes back to what I believe is key for any organization or individual: to find opportunities even amid a difficult situation. We even recently moved offices to larger offices to accommodate our growing team.
Crowdfund Insider: What is your key strategy to build a successful peer-to-peer lending platform?
Yann Murciano: The late Emilio Botin, Santander Group Executive Chairman until his death in 2014, is one of my favorite all-time bankers. To me, his vision defined banking and made it what it is today. Botin's speech to the 2008 Euromoney awards dinner, where Santander was named best global bank, has gone down in banking folklore.
Botin reveled as a commercial lender from northern Spain picking up the biggest prize in banking in front of the big investment banking-dominated institutions of bigger and richer countries, especially the UK and the US.
Alluding to a poem by colonial-era British poet Rudyard Kipling, the late Santander executive chairman declared: "If you don't fully understand an instrument, don't buy it. If you would not buy a specific product for yourself, don't try to sell it. If you do not know your customers very well, don't lend them any money. If you do these three things, you will be a better banker, my son."
Crowdfund Insider: What's next for Blend Network? What are your plans for 2021?
Yann Murciano: The plans are to keep growing, to keep building our solid track record and to keep delivering great returns to our investors. We've seen a surge in investor registrations and the plan this year is to increase the number of loans listed on our platform.
We have also started to onboard more institutional investors and the plan is to also continue to build that part of the business. We also have some exciting partnership announcements in store for 2021 which we will hopefully announce later in the year.


[ad_2]

Source link