[ad_1]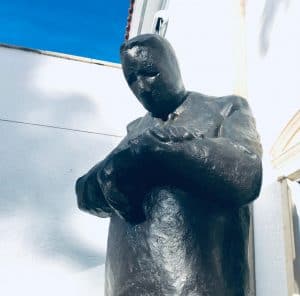 Payments platform Adyen (AMS:ADYEN) reveals that Buy Now, Pay Later (BNPL) is the fastest-growing payment alternative in North America.
BNPL services are everywhere now, and allow consumers to acquire big ticket items and have made "spontaneous splurges within easy reach." These digital financial "tools" allow shoppers to buy products and then pay them off over an extended period of time. BNPL services have been quite popular globally and are now seeing a "significant uptick" in North America as well, Adyen confirms.
BNPL has grown more than 200% in the United States year-over-year, driven mainly by adoption from two generations "more likely to use debit to make purchases: Millennials and Gen Z," Adyen reveals. For businesses planning to provide a more seamless checkout process and also wanting to "delight their customers," BNPL has become "increasingly vital," Adyen claims.
For merchants (large or small), debit is usually a preferred way to get paid, because it's one of the "most economical" payment methods to offer, Adyen explains. But, having money available caps or limits a debit-reliant consumer's purchasing power, leading to a lower ATV for your business, Adyen added. The Fintech firm also recommends BNPL as a way "to help remove that barrier to larger purchases for your debit-dependent customers."
Currently, over a third or more than 30% of American consumers (37%) have used some type of BNPL service, with those between the ages of 35-44 "most likely to have tried one (and those 54+ least likely)," Adyen noted. The Fintech company also pointed out that in the next five years, analysts expect global BNPL and ePOS finance spending through digital commerce channels to grow by 92% — which is an increase from $353 billion to $680 billion. Adyen further noted that by 2025, BNPL's value is projected to reach 12% of total e-commerce spend on "physical goods alone."
While explaining what BNPL means or which services it refers to, Adyen notes that it's "an umbrella term for a variety of payment methods that let shoppers buy without paying the full amount upfront." It's a bit like the traditional layaway and installment plans, as BNPL tenders provide consumers greater convenience, flexibility, and "transparency," Adyen claims.
While sharing more details about BNPL platforms, Adyen explains that these services may be classified into two main types:
Invoicing: Shoppers checkout with no money paid and have to pay off the full amount within 14-30 days. This is a zero interest option and has become quite popular in Europe.
Installments: Shoppers are able to pay off the balance in bi-weekly or monthly installment plans. With some BNPL payment methods, a deposit may be required at time of purchase. This is reportedly the most popular option in North America.
Adyen adds:
"BNPL services have been gaining traction with retailers in North America for a while. Today, they're being used by consumer brands, luxury retailers, and superstores to help boost conversion and encourage spending through seamless checkout flows and trusted payment methods. While BNPL started with durable goods (e.g., mattresses), it's now gaining traction in luxury, mid-tier, and mass market segments." 
However, BNPL services are really suitable for all merchants, Adyen explains. They also mention that some B2B and subscription/recurring-based businesses will not benefit from these payment methods.
The flexibility that BNPL provides clients can be quite appealing, particularly when unexpected expenses arise all of a sudden, or when a shopper's holiday budget can't cover everyone that may be on their list, Adyen noted. The Fintech firm also mentioned that BNPL lets consumers "bridge the gap to their next paycheck with little risk."
Adyen further noted:
"Offering your customers' payment method of choice has its benefits. These services can help businesses increase basket sizes, introduce new customers to their brand, improve conversion rates, and build customer loyalty. Because BNPL is as much a marketing tool as it is a payment method, BNPL requires early awareness of BNPL throughout the buyer's journey. Exposing your BNPL payment options early and often will help to maximize these key performance indicators."
For merchants currently using Adyen, providing BNPL services is a fairly straightforward process, the company claims. Thanks to their single integration, they are able to provide three of the major North American BNPL partners, which includes Affirm, AfterPay, and Klarna. The Adyen team also assists shoppers with finding the best or most appropriate BNPL partner for their clients.
You may check out the potential benefits of having a "single-platform" payments solution here.
Adyen concludes:
"Current economic stressors have accelerated consumers' use of BNPL, but COVID-19 isn't the only thing driving adoption. BNPL is also becoming increasingly well-known among North American shoppers. In short, BNPL is having a moment and now's the time to get on board."


[ad_2]

Source link