[ad_1]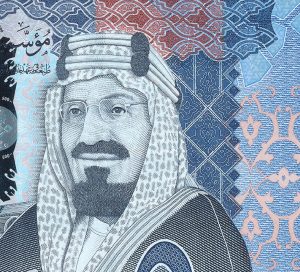 Saudi Arabia's venture capital funds are increasingly looking to tap into Fintech, digital commerce, and healthcare segments this year.
VC activity has increased considerably in the MENA region including Saudi Arabia during the past few years, with local startups recording a 55% year-over-year growth in funds raised in 2020, according to a report from Arab News which cited estimates from MAGNiTT.
In a post-COVID world, there are a few sectors in Saudi Arabia that have emerged as good candidates for VC funding as the pandemic has accelerated the shift towards all-digital services and technologies.
In statements shared with Argaam, Philip Bahoshy, CEO at MAGNiTT, noted:
"Startups in Saudi Arabia saw an increased influx of capital towards industries that witnessed a surge in demand during the pandemic, like Fintech and e-commerce."
Fund of Funds Co. (Jada), which is a part of the Public Investment Fund (PIF), has reportedly invested SR 1 billion (appr. $266.6 million) in 14 private equity and venture capital funds based in Saudi Arabia. Company CEO Adel Al Ateeq said that with more venture capital funds and angel investor activity in the Middle East, the Saudi Kingdom is now witnessing a considerable increase in the overall quality and quantity in deal flow for Fintech and e-commerce firms (among other initiatives).
Al Ateeq added:
"Driving this shift are the sectors, which are able to leverage on upscaling through emerging fourth industrial revolution technologies by design, including those in Fintech, education, healthcare, gaming, logistics and e-commerce."
He also mentioned that these startups have seen an incredible 2020 because of rapid digital transformation of many sectors due to the COVID outbreak. Al Ateeq believes we should see a lot more of the same this year.
Wassim Basrawi, MD) of Wa'ed, the entrepreneurship division of Saudi Aramco, said that more funding for companies or businesses that will support digital transformation should be expected.
Basrawi added that his firm expects to see "strong interest" this year in the health tech, Fintech, and digital commerce space. The Coronavirus crisis hasn't really impacted as many early-stage ventures because they usually provide remote solutions that are able to minimize physical contact, Basrawi explained. He also mentioned that they expect this trend to "outlast the virus."
The Dhahran-headquartered initiative has managed to triple the amount of funds it loaned to local startups last year, and it also financed other innovative projects with venture capital.
In the MENA region, investor interest for larger investments in mature businesses has also seen a steady increase in demand due to COVID and the resulting socioeconomic uncertainty.
Ali Abussaud, the Managing Partner at Hala Ventures, stated that VCs are now a lot more careful before they decide to provide funding. For example, they'll closely look at the team's experience, their business strategy, and their cash-flow.
Abussaud remarked:
"Business models that were proven weak during the pandemic will not be a target market for VCs anymore. Most startups that failed to survive the pandemic will not be able to raise funds easily with an exception for strong founder/s who were able to pivot into a new business model and make a positive turnaround."
As covered recently, UAE based investment advisory firm Sarwa has acquired an experimental Fintech permit to offer services in Saudi Arabia.
As reported in December 2020, many more consumers in the Saudi Kingdom are now using online platforms following the COVID outbreak. Also in December, it was reported that the country has seen an "explosion" of Fintech firms because of support from the nation's authorities.
The Governor of the Saudi Arabian Monetary Authority has also emphasized the importance of Fintech innovation while supporting competitive businesses. The Saudi capital of Riyadh and Bahrain were named as the top regional Fintech ecosystems to watch closely last year.


[ad_2]

Source link