[ad_1]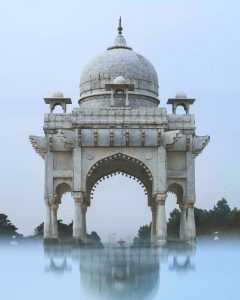 The team at Islamabad-based Fintech firm SadaPay has been introducing innovative and appealing financial products and services that are focusing on younger consumers in Pakistan.
SadaPay is offering black, sleek premium spending cards which may be comparable to some of the cards offered by European Fintech challengers such as Monzo or Starling.
It's black, it's sleek, it's numberless and it's classy. 😎

If you haven't yet, invite 10 friends to join our waitlist using your unique referral code to become a member of our Founder's Club and get your hands on this premium black card. 😍 Hurry though, it's limited edition 😉 pic.twitter.com/kLz0XZfRyh

— SadaPay (@sadapaypk) January 26, 2021
SadaPay has also launched a Founder's Club and allows its clients to get their hands on these premium black cards if they can get 10 of their friends or colleagues to register to use the company's Fintech services.
SadaPay, which was recently approved by the State Bank of Pakistan to launch pilot operations, points out that Payoneer's Global Gig Economy Index revealed that Pakistan was among the top freelance markets, even surpassing India, Bangladesh and Russia last year (following the COVID-19 outbreak).
The report from Payoneer confirmed that the United States saw the most growth at 78%, followed by the United Kingdom at 59%, Brazil at 48% and Pakistan following closely at 47%.
In Pakistan, there's also a young workforce that is increasingly using digital banking and online payments services like EasyPaisa and JazzCash to settle daily transactions. The COVID-19 pandemic has accelerated digital transformation in Pakistan and neighboring countries like India and Bangladesh as well.
Last month, Pakistan's Prime Minister Imran Khan said that the Digital Pakistan initiative would help move the country away from a cash economy, which has become even more relevant in a post COVID world.
Prime Minister Khan had stated in January 2021 that the Digital Pakistan initiative would help the nation transition to a more modern economy. The premier, whose comments came at the launch ceremony for the 'Raast' payment system in Islamabad, noted that the initiative could potentially play a key role in eradicating poverty in the country with a GDP of nearly $400 billion.
The Prime Minister remarked:
"Cash economy is an obstacle for the people." 
He added that digital transactions will help Pakistan on its journey to prosperity. He also pointed out that tax collection is extremely low in the country and that out of the 220 million residents, just 2 million are paying their taxes.
He further noted:
"Only 3,000 Pakistanis pay 70% tax." 
Khan explained that the low tax collection rate has been a significant challenge or obstacle in the country's ongoing development.


[ad_2]

Source link