[ad_1]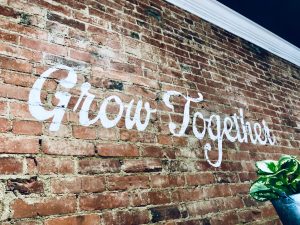 The team at Bondora, a European peer to peer lending platform, states that the first month of 2021 is "setting the tone" for the year to come.
Bondora notes that the Fintech sector is still growing steadily. including Portugal's financial technology industry as the country looks to further establish its presence in European markets.
As covered in December 2020, the Fintech startup ecosystem in Portugal has grown considerably with 42% of Fintechs being launched in 2018 or later.
While many other countries have expanded their Fintech ecosystems, the United Kingdom still remains the leading European financial technology hub when it comes to providing funding for startups. Bondora cites a report released by Innovate Europe, which ranked the UK second globally, trailing only the United States, with €3.3 billion funds acquired last year for venture capital.
After the UK, Germany, and Sweden are the other two leading European nations when it comes to overall Fintech adoption, Bondora confirmed. Germany came in second in Europe with €1.1 billion of investments across 71 different deals, meanwhile, Sweden ranked third with €1.0 billion of capital raised, and France (€431m) and Switzerland (€242m) closed out the top five.
According to Bondora, the UK might hold the crown for Fintech funding, but there's steady growth in financial tech adoption in countries like Portugal.
In 2019, there was €285 million "available for investment, and the top 25 later-stage companies raised a total of €117.8 million" in Portugal, Bondora revealed. This funding, "made available by the Portuguese government, forms part of government initiatives to boost the startup industry." Bondora noted.
The P2P lender added:
"Portugal already has a host of successful startups, including Farfetch, Talkdesk, DefinedCrowd, Outsystems, and Feedzai, to name a few. They are acting as magnets for international investors, which will, in turn, help bolster the startup scene even further. It might still be early days for Lisbon's startup community. Still, with more and more success stories, emerging unicorns, and qualified founders starting their businesses with the assistance of government stimuli, Portugal might just become Europe's rising Fintech star."
While sharing its views and insights on the state of the Fintech sector in other countries or jurisdictions, Bondora pointed out that Northern California has managed to maintain its position as the world's technology capital and is still able to attract a lot of talent and venture capital.
According to Bondora:
"But there is growing concern that the [Northern California] region has gotten too expensive and overhyped for its own good. [And other] areas in the United States are looking to capture some of the Silicon Valley magic for themselves. Miami is quickly becoming a tech-friendly city, as its Mayor, Francis Suarez, is already taking meetings with executives at Google, Twitter, and Tesla." 
Suarez is focused on working with these tech firms and businesses so that they can help him run his city like a tech hub itself. Bondora also noted that Suarez is planning to name a CTO for the city.
As covered, Suarez has also been focused on introducing policies that will allow the city's residents to pay their taxes in Bitcoin and is even considering holding some of the city's reserve assets in the leading cryptocurrency.
Then there's also Austin, Texas, which has managed to convince Oracle and Hewlett Packard to shift their head office from California to Austin. Tesla and SpaceX CEO Elon Musk, the world's wealthiest person, has settled down in Austin as well.
Bondora further noted:
"While some believe companies are moving to Texas for the reduced taxes on their business, it also helps that moving to a city with a lower cost of living means they can pay their workers less money and increase savings in this way as well. Dan Ives, a financial analyst with Wedbush Securities, notes, 'When you look at Austin: It's creating a mini Silicon Valley at half the cost for an average employee.'"
Fintech adoption is definitely on the rise and has become even more relevant in a post COVID world because it has become essential to use all-digital services to avoid the further spread of the Coronavirus.
P2P lending platforms like Bondora, which offer various digital lending services, have struggled to maintain operations during the COVID-19 outbreak. But there might be some Fintech lenders such as Bondora which have been performing quite well, according to regular reports from the company.
As covered in December 2020, Bondora had revealed that 52,000 new investors had joined its platform, as it recorded its third year of profitability.
As reported last month, nearly €400 million has been invested via European P2P lending platform Bondora, with almost €50 million in returns paid to investors in the past 12 years since its launch.


[ad_2]

Source link