[ad_1]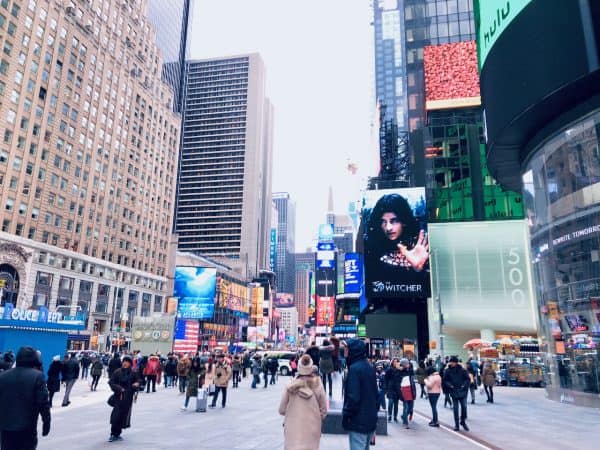 Primary Venture Partners, a seed-stage VC firm focused on supporting New York City's "most promising" founders, notes that this past October (2020), they had revealed that Q3 2020 NYC seed activity was "the highest it had been since the record-breaking Q3 2019 quarter."
While third-quarter 2019 is still the record holder in terms of seed funding secured, the "positive momentum continued through Q4 2020," Prime Ventures Partners confirmed. They also mentioned that NYC deals were up a significant 27% and total funding "increased 34% YoY."
Although deal count increased merely 1.5%, the total dollars or funds raised surged 22% from Q3 2020, which led to a 20% increase in "average round size (a record-breaking $2.9MM)," the report from Prime Ventures revealed. The VC firm also mentioned that their Primary NYC Seed Deal Report aims to cover all NYC pre-seed and seed deals ("defined as $250K–6MM") that have been publicly confirmed every quarter.
These details were obtained from the typical data sites for Fintech such as Crunchbase, PitchBook, and were complemented by Primary Venture Partners' own research.
The VC firm noted that there were 66 seed deals that were finalized during Q4 2020, 65 in Q3 2020, and 52 in Q4 2019.
Total funds raised by seed rounds in Q4 2020 stood at $193 million, total investments secured by seed rounds during Q3 2020 stood at $157.9 million, and $143.6 million in Q3 2019. The average round size was $2.9 million for seed rounds in Q4 2020, $2.4 million in Q3 2020, and $2.8 million in Q3 2019.
According to the VC company, some of the key sectors to keep a close eye on include initiatives that aim to make healthcare "more inclusive."
Prime Ventures Partners added:
"With the growing number of freelancers and small businesses struggling with receiving the care they needed in 2020, Mira raised $2.7M to bring access to an affordable health plan. For the LGBTQ community, Included Health raised $2.3M to help raise care equality and create a better healthcare experience."
The VC firms' report further noted:
"Bitcoin (BTC) came in hot during Q4 with a rise to a new all-time high. Blockchain and crypto technology is still in the early stages of being regulated, and companies like Notabene, Figment, and Boardroom are looking to tackle digital governance."
To wrap up the year (2020), several different software-as-a-service (SaaS) firms across many  verticals secured considerably large $4M+ seed rounds, which includes Vowel, a meeting transcription solution, Circle, a platform which assists creators with bringing together their community, and Reposite, an "all-in-one" or comprehensive platform to power "travel trade."


[ad_2]

Source link