[ad_1]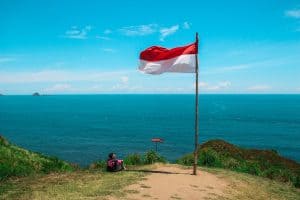 Indonesian digital wallet provider OVO has teamed up with Manulife Aset Manajemen Indonesia (MAMI) and its partner Bareksa in order to introduce an instant redemption mutual fund. OVO stated that the new offering is the first of its kind in the Southeast Asian country.
The money market mutual fund product is being offered via the OVO mobile app as part of its OVO Invest feature from IDR 10,000 (appr. $0.71) onwards. OVO confirmed that the product also offers instant redemption.
With this new product launch, OVO plans to improve the micro-investment space in Indonesia and make investing more accessible and lucrative to new or first-time investors.
In 2019, there were just 1.7% of Indonesians that took part in the financial market according to data provided by the Financial Services Authority (Otoritas Jasa Keuangan). Entry barriers to investing might include lack of access to good investment opportunities, high capital entry requirements, payment issues and the relative illiquidity of the invested capital.
This partnership with MAMI is the latest in several other major partnerships for OVO, including its collaboration with Prudential Indonesia in the insurance services business and a joint initiative between OVO's parent firm BCP and local Insurtech company ZA Tech.
Jason Thompson, CEO at OVO, stated:
"As part of serving our users better, we are excited to announce the launch of OVO's long-planned investment vertical, starting with Indonesia's first instant redemption mutual fund product."
Thompson added that this breakthrough product "marks a new milestone in OVO's evolution to become a financial services provider, in hopes of creating more opportunities for our users to participate in Indonesia's economic growth through the power of digital technology."
Afifa, Director, Interim President Director of MAMI, remarked:
"We are grateful to be entrusted by OVO and Bareksa to provide the first mutual fund in OVO Invest. As one of the leading and most trusted asset management companies in Indonesia, MAMI is committed to developing the mutual fund industry in Indonesia. We believe our collaboration with OVO and Bareksa will increase financial literacy and inclusion of mutual funds in Indonesia, especially the younger generation."
Fintech platforms in Indonesia are getting ready to support an expected rise in investments, especially from young investors following the COVID outbreak.
As covered in October 2020, the financial inclusion rate in Indonesia reached record highs, but over 2,500 illegal Fintech businesses have been shut down.
Low financial literacy is a major challenge keeping rural area residents in Indonesia from accessing modern Fintech services.


[ad_2]

Source link