[ad_1]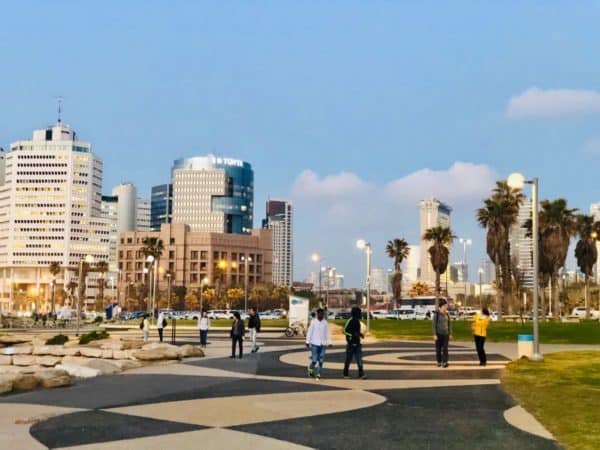 Israel-based Fintech firm PayKey has reportedly expanded its mobile keyboard system in order to allow bank clients to easily manage their investments and apply for loans from within any supported app.
The PayKey team confirmed on February 2, 2021:
"Today, we expanded our solution to allow banking customers access to day trading options within their mobile keyboard, available on all social media and messaging apps."
PayKey's keyboard enables customers of partner banks – such as Standard Chartered, ING and Unicredit – to view their balances, perform peer to peer (P2P) transactions and make bill payments without having to actually open the bank's app.
Users may tap their bank's logo within the keyboard and then get access to the services within whichever app they're using (for example, WhatsApp, Facebook, Twitter).
PayKey has reportedly added an investment management option where users are able to gain  access to a live investment tracker, stay up-to-date with a real-time news feed, keep track of their stock portfolio, manage their investments, and perform trades, all powered by their bank provider's mobile banking app.
PayKey's management stated that this taps into the growing consumer demand for day trading services, as seen by the GameStop-Reddit-Robinhood trading activities (although these events have also raised serious consumer protection concerns).
The keyboard can also now be used to submit applications for obtaining personal loans, with users viewing different financing options, requesting the loan amount, and specifying the repayment period all from within any app on their smartphones.
Sheila Kagan, CEO, PayKey, stated:
"Embedded solutions like PayKey's keyboard are vital to helping banks engage with customers at the right time and with personalized financial products."
Kagan added:
"Investments and personal financing are just the beginning and we're excited to continue expanding our embedded keyboard solution in the future to help banks support their customers financial health even further."
Personal finance professional Erica Gellerman recently explained how 401(k) plans, Robo-Advisors, and investment apps can help grow our wealth.
Gellerman acknowledges that investments are almost never guaranteed to grow in value and sometimes they may do the opposite and actually lead to the investor losing their money. However, the main goal is to select investments that will (statistically) average steady growth over the years, even if there are some setbacks or "little bumps along the way," Gellerman explains.
Gellerman also noted recently that you may want to consider using investment apps which can make it fairly easy to get started, right from your smartphone. You may initially invest with a relatively small amount and also invest in stocks, bonds, and ETFs. For instance, Public allows you to get started with just $5, meanwhile, Robinhood doesn't even have a minimum investment amount.
Gellerman added:
"There are plenty of options available for beginning investors, and starting small can help build up your confidence over the long run. Remember though, investing isn't a short-term get rich quick strategy. When you jump in, make sure you do so for the long-haul."


[ad_2]

Source link