[ad_1]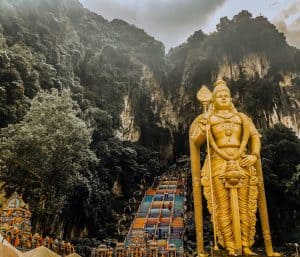 Malaysia-based Kenanga Investment Bank Bhd, a financial services company that offers investment banking, stockbroking and investment management services, has reportedly acquired i-VCAP Management Sdn Bhd through its wholly-owned subsidiary Kenanga Investors Bhd (KIB).
The acquisition was made after obtaining approval from the Securities Commission of Malaysia (SC).
i-VCAP is a Shariah-compliant (Islamic) investment management services provider that's mainly focused on Islamic exchange-traded funds (ETFs). The acquisition has been completed only a year after Kenanga Group's entry into the ETF sector where OneETF by Kenanga, Malaysia's KLCI-linked leveraged and inverse ETFs, was offered along with its partner Yuanta Securities, an established Asian ETF provider.
Kenanga's management stated that this deal is the financial group's second purchase of an asset management firm within the past year and a half, and has come after the acquisition of Libra Invest Berhad, an asset management division of ECM Libra Financial Group Bhd (which was finalized back in 2019).
The group has been quite active in various joint initiatives, acquisition exercises and maintaining strategic stakes within businesses such as a relatively small stake acquisition in Merchantrade, a Malaysia-based e-money services business operator and digital money issuer.
Datuk Chay Wai Leong, Group MD of Kenanga Investment Bank, stated:
"The ETFs market is one of the fastest growing segments in asset management. A number of long-term macro trends, including the increasing use of passive vehicles and the driving force of digitalisation will lead to a growing demand for ETF products. The acquisition further expands our ability to build better, more diversified portfolios through our product capabilities across the group, and enhances the range of solutions available."
Ismitz Matthew De Alwis, Chief Executive Officer of KIB, noted that i-VCAP's ETFs business is complementary to OneETF by Kenanga as they foresee or expect that it will broaden their geographical reach, product suite and investment expertise, allowing them to offer more solutions to assist clients with achieving their investment goals and objectives. De Alwis also mentioned that "the exercise adds depth to the company's ETFs and Islamic product offerings as well as accessibility to the US market."
De Alwis added:
"Simultaneously, KIB is set to leverage upon this opportunity to further build on its existing ETFs business with a higher degree of economic scale for a more diverse range of ETFs by working with its partners, regulators and other service providers to drive the ETFs and Islamic capital market."


[ad_2]

Source link