[ad_1]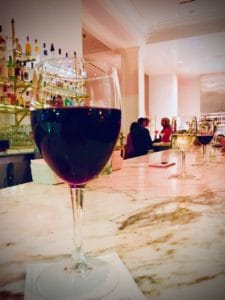 Switzerland-based Sygnum Bank, a licensed digital asset bank founded on "Swiss and Singapore heritage" operating globally, and Fine Wine Capital, a privately-held specialist trading firm with a special focus on the fine wine market, have reportedly tokenized a range of premium investible wines. This initiative has notably created the first such digital asset tokens issued under the updated Swiss (distributed ledger technology) DLT law, which recently went into effect.
NEWS: Sygnum Bank and Fine Wine Capital issue first tokenized asset under new Swiss DLT law

➡ https://t.co/FLUWvgqJaX #tokenization #switzerland #DLT pic.twitter.com/y7D9yaSMx1

— Sygnum Bank (@sygnumofficial) February 1, 2021
Fine Wines Capital was reportedly one of a select group of issuers that participated in the recent launch of Sygnum's "bank-grade" tokenization platforms, including Gruppo Azimut (mid-cap vertical), Bak Motors (VC vertical) and ImmoZins and CROWDLITOKEN (real estate vertical).
This completely integrated, "institutional-grade" solution includes Desygnate, a primary market issuance platform and SygnEx, a secondary market trading solution.
Sygnum Bank has also reportedly tokenized its own shares on Desygnate, establishing the foundation for a public offering in the foreseeable future. Assets that are tokenized on Sygnum's Desygnate platform are issued under the anticipated legal framework and relevant guidelines, and will be recognized under a separate category of DLT-enabled securities.
Based on the updated legal requirements, Sygnum has created a framework which connects the ownership of financial and real assets to a DLT-powered asset token.
With this update, securities in the form of asset tokens may be securely issued and traded. All associated legal rights and obligations will get automatically transferred to the new investor and will also be recognized by Switzerland's legal system and applicable laws.
High-growth, lucrative real asset investments such as premium wine, fine art and diamonds are usually illiquid and can also be difficult to access. Sygnum's "bank-grade" tokenization platform allows issuers to make their unique investment opportunities more accessible, easily tradeable, and economical through fractional ownership.
Gino Wirthensohn, Sygnum Bank's Head of RegTech, stated:
"The legal provisions which come into effect today ensure that asset tokenisation is now a viable alternative to traditional securitisation from a legal point of view. At Sygnum, we have developed a framework which allows us to efficiently issue our clients' asset tokens under the new legal framework."
As reported in November 2020, Sygnum Bank had launched Tezos (XTZ) staking with stake rewards of up to 5% annually. As covered in May 2020, Sygnum Bank has been supporting XRP digital tokens via its online banking platform.
In March of last year, Sygnum Bank launched the DCHF Token, which is a stablecoin tied to the Swiss Franc.


[ad_2]

Source link