[ad_1]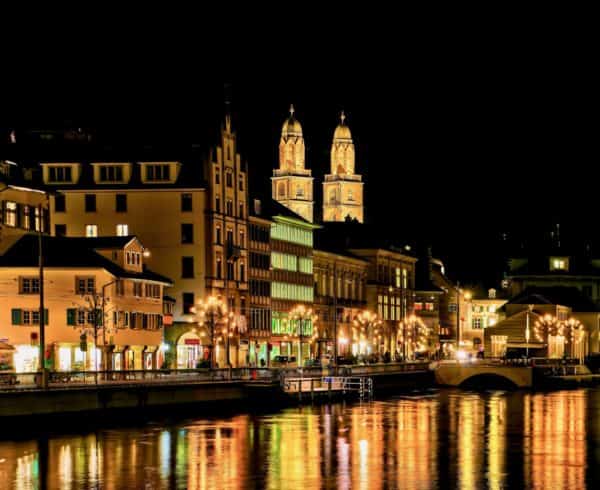 Switzerland is currently home to around 130 startups that are actively applying blockchain or distributed ledger tech (DLT) to improve processes in the finance sector, according to new data from Swisscom. The majority of these firms (48%) offer services related to banking infrastructure, with many others offering investment management (24%), and payments services (21%).
The largest sector, banking infrastructure, includes firms focused on DLT-enabled tokenization, with companies or providers such as Axedras and dauras. Meanwhile, digital asset custody services are being provided by companies like Taurus and Custodigit and crypto banks such as Seba and Sygnum are providing other digital financial services.
Roland Cortivo, Head of blockchain infrastructure for digital business at Swisscom, noted that he's expecting the industry to keep expanding with even more bank-related services such as multi-bank signature management solutions.
Deposit and lending might be the smallest segment right now, but it may expand considerably in the foreseeable future due to a rise in the decentralized finance (DeFi) space, according to Thomas Ankenbrand of the Institute of Financial Services Zug (IFZ) at Lucerne University of Applied Sciences and Arts.
Another major development Ankenbrand discussed recently was the use of DLT-based platforms in enhancing financial markets. He pointed out that the SIX Group has teamed up with daura, a digital share platform for financing and investing in Swiss SMEs.
SIX, which operates the infrastructure for the Swiss financial center, has acquired a substantial stake in daura (back in 2019). The firm has been focused on developing the SIX Digital Exchange (SDX), an integrated financial market infrastructure for crypto-assets, which will allow firms to issue their own digital securities.
Switzerland's blockchain industry has expanded considerably during the past few years, Ankenbrand confirmed. He also mentioned that 2017/2018 were the two formative years that saw the most steady growth in the number of DLT-focused Fintechs being launched with around 80 projects, or over 60% of all existing blockchain initiatives in the European country.
During the past couple years, the number of new blockchain-related Fintechs being launched has stagnated somewhat. Existing startups have been further developing or refining their products and the capitalization of these firms continues to grow substantially, indicating that the crypto and blockchain space in Switzerland is beginning to mature and stabilize, Ankenbrand revealed.
He also mentioned that the merger and acquisition (M&A) deals and business closures have been relatively few (recently), suggesting that the digital asset and blockchain space hasn't shown any major signs of consolidation at this point.
It's worth noting that most of the Swiss DLT-related Fintech firms (57%) are based in the canton of Zug with 75 such firms deciding to maintain operations in the area. Zug is followed by Zurich with 19 blockchain-focused Fintechs, Geneva with 12 such initiatives, and Ticino with 7 such firms.
On February 1, 2021, certain parts of the Swiss DLT bill became effective. The amendments to the Code of Obligations, the Federal Intermediated Securities Act and the Federal Act on International Private Law, will now allow for the introduction of DLT-based securities represented or issued on a blockchain network.
The other provisions of the new blockchain or DLT bill, which will become effective on August 1, 2021, will introduce an authorization category for "DLT trading facilities." These will function in a manner that's similar to multilateral trading facilities, however, they'll also enable direct access of retail participants and the provision of various other trading services for clearing, settlement and custody as well.


[ad_2]

Source link