[ad_1]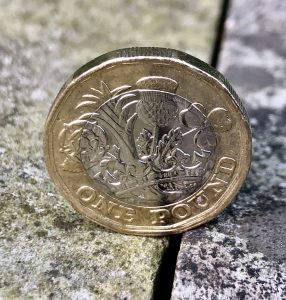 HM Revenue and Customs revealed on February 3, 2021, that Open Banking service provider Ecospend has been selected to build-out its digital payments infrastructure.
In September 2020, HMRC had placed a £3 million contract out to tender in order to upgrade the group's bank transfer processing systems for payments, with the possibility for more Open Banking integrations in the foreseeable future.
Ecospend's management stated that their solution has been developed to allow taxpayers to initiate an account-to-account payment without having to manually set up the payments process. So there's no need to deal with reference numbers, which could result in considerable time and cost savings, and make the process less error-prone.
Metin Erkman, CEO and founder at Ecospend, stated:
"Since founding Ecospend, we have spent the last three-years focused on building our underlying technology and API in-house. Because of this, we're now able to provide the best solutions, such as our account-to-account payment system for HMRC. But, this is just the first step, we understand if we're really looking to deliver on the promise of Open Banking, innovation needs to happen at an ecosystem level and that's what we're here to do."
The contract win for Ecospend means that during the next tax season, millions of sole traders and other professionals completing a self-assessment tax return may be asked to use Open Banking payments solutions for the first time.
Ecospend has 50 workers on its payroll. It mainly provides Open Banking data (AISP) and payments (PISP) and had been operating in stealth mode until recently.
In late November 2020, Quantum Employment Design (QED)  leader My Digital had teamed up with Ecospend Technologies Ltd, a digital payment and Open Finance services provider. The new digital service will offer the "disruptive innovation" that UK accounting services required for the modern Quantum Workforce ushered in by the evolving labor markets of the COVID-19 pandemic.
As reported last year, My Digital is powered by Ecospend's Open Banking technology, and it will offer accounting and payroll services to the temp labor market by providing:
Faster payments and instant receipt for work "completed with strong authentication & authorisation of payments to heighten security"
Enriched financial data for umbrella companies, recruitment agencies, and Professional Employer Organizations "with AI-driven data analytics to improve relevance to clients"
Full GDPR compliance for data handling for My Digital's clients, "who will have complete access to their data and the ability to manage their consent in real-time"
Erkman, founder and CEO of Ecospend, remarked:
"We are very pleased to be helping My Digital bring authenticated account information rapidly and efficiently to its clients using our Open Banking infrastructure. We see My Digital's platform leading the way in bringing the benefits of Open Banking to the business community."


[ad_2]

Source link