[ad_1]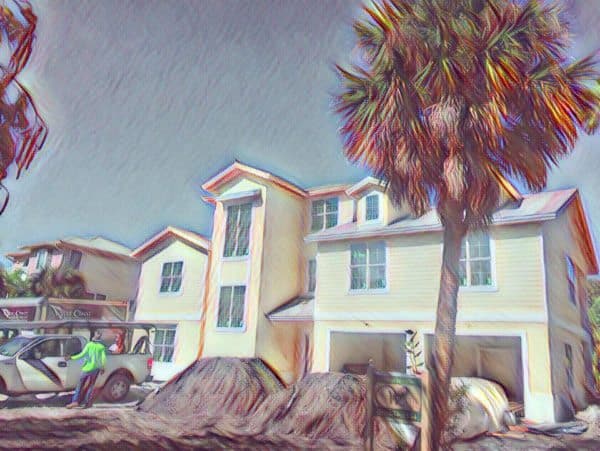 Divvy Homes, a Proptech that seeks to make homeownership more attainable with flexible ownership, has announced a $110 million Series C equity funding round. The funding was led by Tiger Global Management, with participation from GGV Capital, Moore Specialty Credit, JAWS Ventures, and existing investors, the round brings the total debt and equity capital Divvy Homes has raised to over $500 million.
Divvy purchases homes on behalf of prospective owners and then rents the property back to them. Over time, individuals build equity in the property as Divvy offers a bridge from renting to owning that seeks to enable the average American household to build towards homeownership in a more affordable and flexible manner.
Adena Hefets, co-founder and CEO of Divvy Homes, says that at the start of the pandemic they made a commitment to support as many new homeowners as possible:
"During COVID-19, new mortgages became difficult to secure as banks tightened underwriting requirements for approvals. As a result, families were locked out of homeownership opportunities during a global pandemic—a time when they needed safety and shelter most. Divvy stepped up in place of traditional financing."
Over the course of 2020, Divvy reports that it expanded operations to 16 total markets and financed 5x the number of home purchases compared to pre-pandemic levels.
Scott Shleifer, Partner at Tiger Global, says that what Divvy has accomplished is phenomenal.
"The Divvy team has built a company that enables more Americans to own a home. Over the next ten years we believe they could help over one hundred thousand families become financially responsible homeowners."
Divvy says it will use the proceeds of this equity raise for further market expansion, with plans to serve more than 70 million Americans in over 20 markets by the end of the year.
"Divvy has created a new category of homeownership that addresses the changing American household, providing a safe way to save and build wealth for those who cannot access a traditional mortgage," says Alex Rampell of Andreessen Horowitz.
The program is currently available across 16 major U.S. metropolitan areas including: Atlanta, GA; Cincinnati, OH;  Cleveland, OH; Dallas, TX; Denver, CO; Ft Lauderdale, FL; Houston, TX; Jacksonville, FL; Memphis, TN; Minneapolis, MN; Miami, FL; Orlando, FL; Phoenix, AZ; San Antonio, TX; St. Louis, MO; and Tampa, FL. Divvy was incubated in Max Levchin's startup studio HVF, and co-founded by Hefets, Nick Clark, and Alex Klarfeld.


[ad_2]

Source link