[ad_1]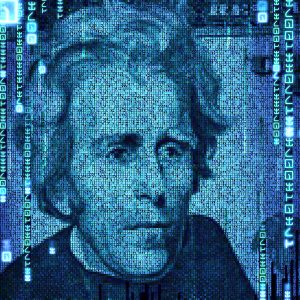 Robin Melnick, Director, Alliances & Partnerships at Addepar, a leading provider of technology for the wealth management industry, recently connected with Bob Miller, CEO of PCR, a private client wealth aggregator assisting wealthy families, their advisors, and wealth tech companies develop "winning" digital transformation strategies.
Miller is a Fintech expert, with considerable experience leading several financial technology companies now under his belt. Over the past 2 decades, Miller has helped with launching firms that have been able to provide innovative web technologies to banking institutions, hedge fund managers, administrators, and financial advisors. In 2017, he decided to join PCR as its Chief Executive in order to transform the business into an established private client wealth aggregator.
Miller explained that PCR is focused on offering a safe, "easy-to-implement" global data aggregation utility for "the hardest to aggregate investment data." He claims that it's a task that required "a complete reinvention of how aggregation is done globally."
He also mentioned that the company was quite fortunate to have had the right mix of talent, experience and other support needed to take on this challenge. Miller confirmed that his firm's partnership with Addepar "brings this technology-enabled service to Addepar clients to automate the aggregation and reconciliation of alternative investments."
While discussing some of the major challenges for advisors when reporting on alternative investments, Miller said "not surprisingly – spreadsheets" remain a significant obstacle or problem. He explained that alternative investments are an asset class "plagued by manual processes with most reporting still done in PDFs delivered by email and to portals."
He added:
"In the private client segment, [alternative investments are] also a dominant and growing asset class. Many firms have thousands of positions and rely on people to gather the valuation statements, capital calls and distribution notices and manually transcribe them into a spreadsheet to check the math and then again into their target system. Some firms outsource these manual processes."
He continued:
"Demand for alternatives aggregation has increased as more firms have seen the number of positions they manage increase past the tipping point that a part time person could handle (more than a couple hundred positions). Many have seen quality suffer, key person risk introduced and concerns about scale grow." 
Miller further noted that just like any new investment category (which he thinks 'straight-through-processed-alts' is), there are many different approaches and "a lot of room for innovation." He claims that his firm has "stayed true" to their original vision of a tech-forward managed service which "balances a 90% automation level with the reality that smart people have to be in the mix." There is "plenty of room to innovate and automate and still commit to 100% of assets reported," Miller claims.
In response to a question about the impact of the evolving and shifting capital markets landscape and the evolution going on in terms of how we live and work (due to COVID), Miller stated:
"For those of us that primarily serve the world's wealthiest families, this year was transformative in many ways. The reliance on technology to manage our lives became crystal clear. We saw many companies and families acknowledge the cracks in their approach to technology and many of those react by seeking out a better approach. Clearly creating demand for better systems, better processes and more scalable solutions."
While sharing insights on some key wealth management industry trends, Miller remarked:
"Digitalization is a real thing and technology will continue to drive the wealth management space forward. The more technology enabled solutions there are, the more demand there will be for a reliable stream of great data." 
He confirmed that there are now thousands of financial institutions, wealth technology providers and family offices that are working on their own integrations, normalizations, and reconciliation processes – spending their valuable resources on solutions that already exist like data utilities such as PCR and Addepar. He believes that "a key evolution in the space will be 'cable companies'" like them – which can be "easy to adopt, ubiquitous, safe, scalable, and reliable."
Miller concluded:
"The ready availability of great data will drive innovation as more firms focus on the next innovative idea rather than requiring their clients to manually enter data."


[ad_2]

Source link