[ad_1]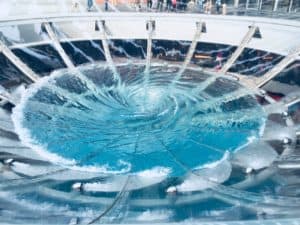 CoAssets, an early entrant in the investment crowdfunding sector that once saw its shares trade on the Australian Stock Exchange (ASX), is being investigated by government authorities in Singapore following the news the company was shutting down.
Earlier this month, CoAssets issued the following statement:
"We regret to inform you that CA Funding Pte Ltd (CAFPL) is in the process of gradually winding down. For members who do not have any outstanding investments with us, your accounts will cease from 4 Jan 2021 onwards."
At one point it was reported that CoAssets had hired a debt recovery firm but allegedly the assets in question were deemed to be unrecoverable.
In 2016, CoAssets listed its shares on the ASX but the decision was subsequently reversed, apparently due to cost and a low level of liquidity.
According to the Monetary Authority of Singapore (MAS), on 12 January 2021, the Commercial Affairs Department (CAD) of the Singapore Police Force and the MAS launched a joint investigation into companies affiliated with CoAssets Ltd (CoAssets Group Companies) for possible offenses under the Penal Code (Cap. 224) and the Securities and Futures Act (Cap. 289) (SFA). MAS states that the joint investigation stems from complaints and feedback received from members of the public regarding suspected misconduct by CoAssets Group Companies.
MAS notes that of the CoAssets Group Companies, only CA Funding Pte Ltd (CAFPL) is regulated by MAS, as a capital markets services licensee.
In March 2020, MAS said it issued a direction to CAFPL to prohibit the company from listing new issuances, onboarding new investors, and accepting subscription of securities. These directions were said to have been issued after MAS' inspection uncovered lapses in CAFPL's credit assessment process, inadequate disclosure of information to investors, and failure to address conflicts of interests arising from dealings that the CoAssets Group Companies had with entities related to issuers that CAFPL had listed on its platform.
MAS said it also directed CAFPL to appoint an independent external auditor to review the effectiveness of its remedial measures to address these deficiencies.
CAFPL informed MAS in December 2020 that it had failed to comply with the minimum base capital requirement under the SFA and intended to cease operations.
Pursuant to directions issued to CAFPL by MAS, all customers' money held by CAFPL have since been returned to investors. MAS said it is closely monitoring CAFPL's implementation of its cessation plan, to ensure that investors are treated fairly.


[ad_2]

Source link