[ad_1]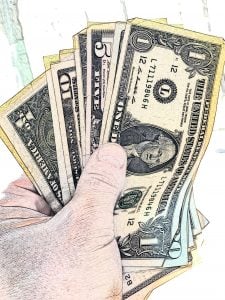 LendingClub (NYSE:LC) has completed the acquisition of Radius Bancorp, according to a public release.
Scott Sanborn, CEO of LendingClub, issued the following statement:
"This is a historic day for LendingClub and a true watershed moment for the industry. The move to digital-first banking is accelerating, and we are now positioned to capture that trend to grow our membership base, to more deeply engage with our existing 3 million members, and to help them keep more of what they earn and earn more on what they keep. By bringing together the unique assets of these two industry-leading businesses we can build on our history of improving the financial health of everyday Americans while significantly accelerating our growth trajectory."
LendingClub revealed its intent to migrate to a digital banking model and acquire Radius in early 2020 for an estimated price of $185 million in both stock and LendingClub shares. The company estimated it would take 12 to 15 months to close so LendingClub is on schedule with the acquisition. LendingClub received approval from the Office of the Comptroller of the Currency at the end of 2020. The Fintech also predicted it will take about 2 years for the deal to generate sufficient revenue to pay for the purchase.
By entering the digital banking sector as a federally chartered bank, LendingClub will not only be competing with a bevy of neobanks that partner with chartered banks but also a growing number of chartered digital banks like Marcus and Varo Money. Initially, LendingClub said would operate as a "marketplace bank" but that concept may be up in the air as the company announced its exit from retail notes, or allowing retail investors to back originated loans, last year.
Digital banking remains a hot sector of Fintech as incumbent banks race to shed costly brick and mortar operations while Fintechs rush to iterate new services and features designed to lure customers away from expensive traditional banking operations. While LendingClub will still offer online lending it will combine this service with the vast array of banking services to an already established user base.
LendingClubs entry into digital banking has apparently captured more interest from institutional money. Just last week, a form 13G was filed with the Securities and Exchange Commission indicating the Blackrock now holds  7.1% of LendingClub shares.
LendingClub will provide additional details on the Radius acquisition when it reports earnings for the fourth quarter and full-year 2020 in the coming weeks.


[ad_2]

Source link