[ad_1]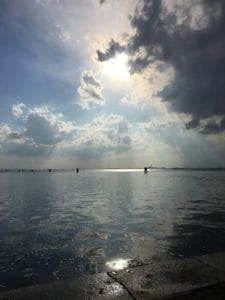 The team at Currencycloud, a cross-border payment platform, notes that there are several different ways that Fintech companies are "disrupting" corporate banking.
Currencycloud explains that in today's interconnected society, we "expect the world to be at our fingertips." Apps allow us to easily conduct business activities, shop online, or move funds with just "a few swipes."
According to Currencycloud, this expectation has grown in the digital financial world, especially as technology continues to develop to connect more nations and systems across the globe. However, there are certain tedious aspects to online or digital banking that are "unfortunate holdovers from the past — particularly for SMEs," Currencycloud claims. They pointed out that conducting international business can often mean putting up or dealing with outdated banking platforms and struggling to manually reconcile different transactions across various currencies.
Currencycloud further noted that traditional corporate banks haven't really evolved or refined these processes to support "nimble, modern customers." But Fintech firms have, according to a blog post published by Currencycloud.
The company points out that an increasing number of professionals in the global workforce are now "digital natives," and people under the age of 40 who grew up in an Internet and "connectivity-dependent reality."
Currencycloud added:
"Operating with this mindset [that prefers all-digital platforms and services,] young business leaders expect that things like payment processes should be lightning-fast. And why not? Why go to the bank again when you can check your balance on your phone? In a world where we've transitioned to work remotely, why can't every business accept digital payments?"
When digital natives launch their own companies, they often try to provide an improved,  tech-oriented solution to replace outdated, legacy processes. For instance, companies or businesses at the "intersection of healthcare and technology" may focus on making "better telehealth a reality," Currencycloud notes. They also mentioned that "tech-focused, digital companies are biased towards seeking simpler solutions by nature of their work and look for financial systems that align with an optimization mindset."
Currencycloud added:
"Fintechs have a sweet spot: they understand the pain around traditional banking bureaucracy, manual processes, and lending delays, and they align with company missions to create more efficient technologies. They attract newer SMEs that are digitally native, rather than large Fortune 1000 companies."
Currencycloud continued:
"Companies that operate entirely online have no borders. They demand painless transactions and financial capabilities to help retain international customers and reach new markets. Fintechs are designed to attract digital natives looking for seamless digital tools and to fill this gap that traditional banks struggle to fill. Corporate banks are discovering that they need to radically digitize and pivot their audience focus — or lose huge swaths of young business."
Getting paid in a quick and efficient manner is a big deal for global businesses, Currencycloud explains. They question the amount of time companies waste with tracking income, completing invoice payments, and keeping their books up-to-date. They argue that the older, outdated commercial banking structure makes it quite challenging to track and manage numerous transactions moving throughout the world, even in cases where there may be a central portal or platform to work from.
Currencycloud further noted:
"Fintechs know that, despite a thriving business, many finance teams still manually enter data into a payment portal managed by a traditional bank. This leads to wasted time and money across the board. Employees can spend the majority of their day just processing payments. Teams may be using a spreadsheet to keep track of everything—if they're lucky, a bank may be able to adjust the CSV file for payments or process a CSV from QuickBooks and upload through the portal."
Currencycloud pointed out that they've now evolved to give clients better all-in-one or comprehensive platforms that "eliminate portal headaches." Customers are able to enjoy a real-time view into their account transactions and up-to-date, automated reconciliations across several different currencies.
If companies are able to automate about 50% of their overall manual effort they may be wasting, then they could "regain a substantial amount of revenue and brainpower to use on bigger and better things," Currencycloud claims.
(Note: for more insights on this topic and other Fintech use cases, check here.)


[ad_2]

Source link