[ad_1]

CHAOS, a Finland-based proptech startup, recently raised €1.5 million through its latest investment round. According to CHAOS, the round was led by Swedish investment firm Nidoco, with participation from  Kai Keituri, Tapio Heikkilä, and Stefan Lindberg (林渤方).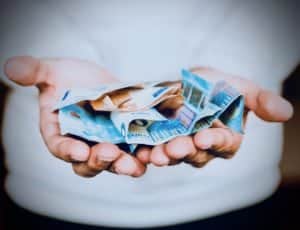 Founded in 2017, CHAOS describes itself as an urban forecasting company for real estate investors and city developers. The company claims its solution provides a better understanding of cities' complexity in the form of an easy and intuitive map-based dashboard.
"Our AI-powered urban insights and forecasts enable fact-based decision-making for urban investment and development, which leads to the creation of more liveable cities around the world. By integrating urban data with crowd insights CHAOS produces trademarked indexes from city to neighborhood level (macro to micro level) with different machine learning modelling approaches."
While sharing more details about the company and investment round, CHAOS Co-Founder and CEO, Natalia Rincón, stated to Property Funds World:
"The world's urban environments are developing at an extraordinary rate, yet as we have seen, it is essential they remain liveable for residents under all kinds of conditions. This latest round of investment will support our mission to make future cities vibrant places to live by helping today's real-estate investors forecast how they will grow and evolve through true data-driven insights. This will help them build sustainable property portfolios by understanding the demographic demand and matching it with the service supply of each area."
Rincón then added that the CHAOS team is currently in talks to make their forecasting solution available worldwide.
"The real estate industry will only move forward when livable cities become good investment targets."


[ad_2]

Source link