[ad_1]

Startup of the Week: Jasper credit cards for reliable people

Japan's Kubota invests in Tevel Aerobotics

Nexa3D printing enters dental market with Keystone

Run on sperm banks shows rising demand for IVF

Classiq raises $10.5M Series A to make quantum software easier

enVerid filtration maps path to re-open schools, offices

Alpha Tau Medical appoints tumor treatment veteran to its board

Pernod Ricard partners with Trellis to optimise wine operations
Startup of the Week
Jasper: Credit cards for reliable people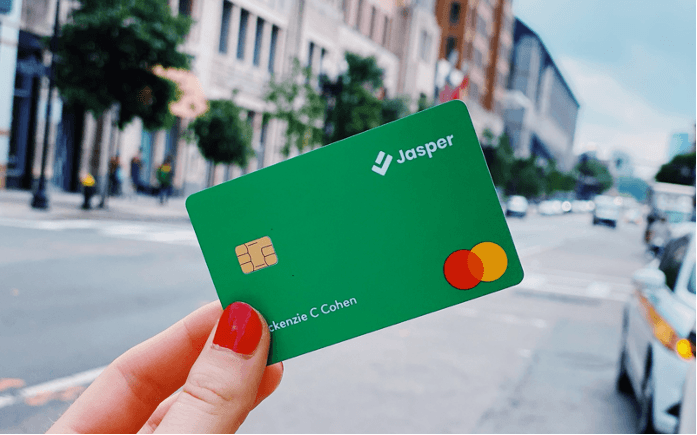 Jasper is an Israeli startup operating in the US that targets the growing, affluent and underrecognized sector of consumers who cannot get a credit card from traditional lenders. The pandemic is forcing millions of people to stay home and ramp up their reliance on electronic payments, but the financial institutions that issue credit cards are making it tougher, not easier, to get credit. In the US, 21 percent of credit applications were denied in 2020. Among those being turned down are high-earning recent graduates, immigrants and other creditworthy working professionals who have not been paying enough bills long enough to get the credit rating scores used by traditional card issuers. Jasper uses technology and alternative data instead of the industry's long-established credit score when approving applications, looking at where applicants are going, rather than where they have been. "Our goal is not looking at how to eliminate people from getting a credit card," said Jasper founder and CEO Elnor Rozenrot. "We are focusing on how to bring them in and get them a credit card." Competitors reached $250M+ valuations after issuing 50K cards. Jasper's strong management team includes Chairman Eyal Desheh, Chairman of Isracard, and Saar Wilf, founder of Fraud Sciences, acquired by PayPal for $160M. Co-investors include Isracard, Strathmore Group, Off The Grid Ventures and Gauss Ventures.
Japan's Kubota invest in Tevel Aerobotics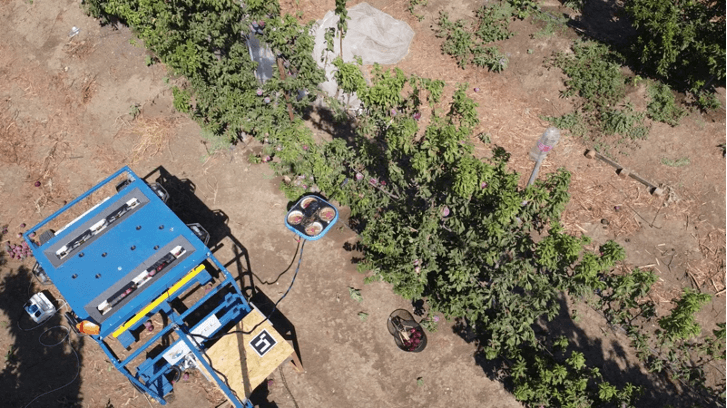 Kubota Corp., Japan's leading robotics company, has taken a stake in Tevel Aerobotics, an OurCrowd portfolio company whose flying robots pick fruit from trees, cutting costs and waste. "The fields of fruit and vegetable cultivation, in particular, have shown a slower adaptation of advanced agricultural machinery compared to cereal culture and thus offer exceptional growth potential," Kubota said in a statement. "A drone can access fruit at height or behind branches and other obstacles, offering excellent maneuverability for efficient harvesting without ever missing any fruit. Tasks such as hovering a drone at low altitude or holding and carrying a piece of fruit while flying in mid-air are highly skilled operations, but Tevel uses AI with computer vision, advanced robotics, aeronautical engineering, state-of-the-art flight control and data fusion and perception to realize efficient harvesting."
Nexa3D printing enters dental market with Keystone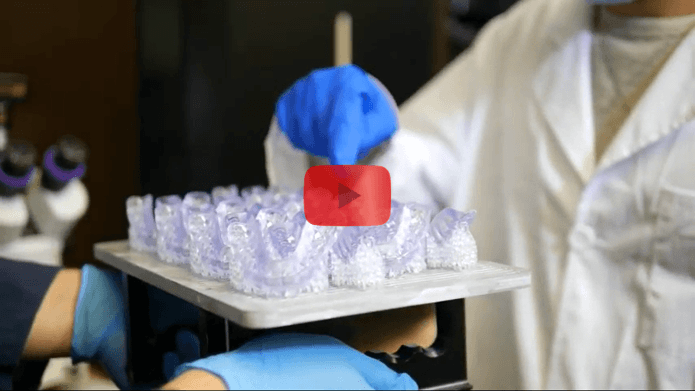 Keystone Industries, manufacturers of FDA-cleared photopolymer resins for dental labs, has teamed up with OurCrowd portfolio company Nexa3D to make its KeyPrint dental resins available on Nexa3D's ultrafast NXE 400 3D printer. Practitioners will be able to print a wide range of dental and orthodontic models using Keystone's resins. "The NXE 400 produces outstanding quality prints at high volumes, making it an ideal additive manufacturing partner for the dental industry. We expect Nexa3D users to have an outstanding experience with our growing line of KeyPrint resins," said Ira Rosenau, Keystone Dental President. The companies will combine their capabilities in dental, photopolymers, and 3D printing to expand the range of functional and affordable dental offerings to the market. "Nexa3D will enter the dental market with the NXE 400 armed with Keystone's KeyPrint resin range. Every NXE 400 will come equipped with accelerated part-to-print capabilities, including fully integrated build set up and print management software. The printer can be integrated into all leading digital dental workflows and providers," 3D Printing Industry reported. Nexa3D says its 3D printers are faster and more accurate than competing models. The company is led by industry guru Avi Reichental, and co-investors include Saudi Aramco Energy Ventures LLC and New Kinpo Group.

Run on sperm banks shows rising demand for IVF
As demand for fertilization services soars into a multi-billion-dollar business, the pandemic has created a shortage of one vital ingredient: sperm. "We've been breaking records for sales since June worldwide not just in the U.S. — we've broken our records for England, Australia and Canada," Angelo Allard, compliance supervisor of Seattle Sperm Bank told the New York Times. Sperm sales have grown 20 percent but his donors have halved in recent months, kept away by social distancing. The need has never been greater. Future Family is a fintech-driven digital health startup that replaces the $50,000 average cost of starting a family through IVF with a $300 a month plan, bringing the service within reach of the masses of Americans who cannot have children without it. "I've observed four important trends emerging in the industry, all driven by Covid-19: operational efficiency, Covid-safe protocols, telehealth adoption and, last but not least, a surge in egg freezing despite lower overall IVF cycles this year. These trends are pivotal and set the industry up for even bigger success in the upcoming year," Future Family CEO Claire Tomkins writes in Forbes.

Top Tech News
Classiq raises $10.5M Series A to make quantum software easier
Classiq, a Tel Aviv-based startup that aims to make it easier for computer scientists and developers to create quantum algorithms and applications, raised a $10.5 million Series A round led by Team8 Capital and Wing Capital. Entrée Capital, OurCrowd and Sumitomo Corporation (through IN Venture) also participated. "Today, quantum software development is almost an impossible task," Nir Minerbi, CEO and Co-founder of Classiq, told TechCrunch. "The programming is at the gate level, with almost no abstraction at all. And on the other hand, for many enterprises, that's exactly what they want to do: come up with game-changing quantum algorithms. So we built the next layer of the quantum software stack, which is the layer of a computer-aided design, automation, synthesis. […] So you can design the quantum algorithm without being aware of the details and the gate level details are automated." 
enVerid filtration maps path to re-open schools, offices
OurCrowd portfolio company enVerid is focused on saving the planet by minimizing energy use in buildings. Now the company has launched a new ceiling-mounted, in-room filtration system for classrooms, common areas in office buildings and retail stores. It removes 99.99 percent of viruses – including Covid-19. "The units can be installed over a weekend or during a school break. They just require a power source and some simple ductwork and bracketing. Replacing and servicing filters is straightforward too," CEO Christian Weeks tells Worth.
Alpha Tau Medical appoints tumor treatment veteran to its board
Alpha Tau, the developer of breakthrough Alpha DaRT (Diffusing alpha-emitters Radiation Therapy), that successfully targets and treats cancerous tumors. appointed Peter Melnyk, CEO of Fortovia Therapeutics, to its board of directors. Melnyk was Chief Commercial Officer at Novocure, a cancer medical device company now valued at some $18B. "Joining such a creative and dynamic company as Alpha Tau is truly exciting," Melnyk said. "The development of new technologies to treat cancer is one of the most exciting areas in the medical device industry. The unmet need is great, and I look forward to contributing to the introduction of Alpha DaRT treatment and making a difference in the lives of millions of potential cancer patients worldwide." The alpha-emitter market for cancer therapy is currently growing at a compound annual growth rate of nearly 37%.
Pernod Ricard partners with Trellis to optimise wine operations
Trellis is helping Pernod Ricard to improve its supply-chain palate. The premium wine division of Pernod Ricard said the partnership would support its business and supply-chain operations by providing accurate grape yield, quality, harvest timing and procurement cost prediction across Australia and New Zealand. "As we continue to lead the wine industry into the digital era, we are committed to working with AI innovators that are reimagining global supply chains," Alex Kahl, who is leading the project and the optimisation of technology across operations for Pernod Ricard Winemakers, told Harpers. "We were impressed by Trellis's expertise in the industry and proven ability to scale across complex business units and multiple geographies, and we are excited to give our teams the ability to more accurately predict risks and uncover new opportunities for efficiency," he added.
Introductions
Your portfolio gets stronger when the OurCrowd network gets involved. Visit our Introductions page to see which of our companies are looking for connections that you may be able to help with.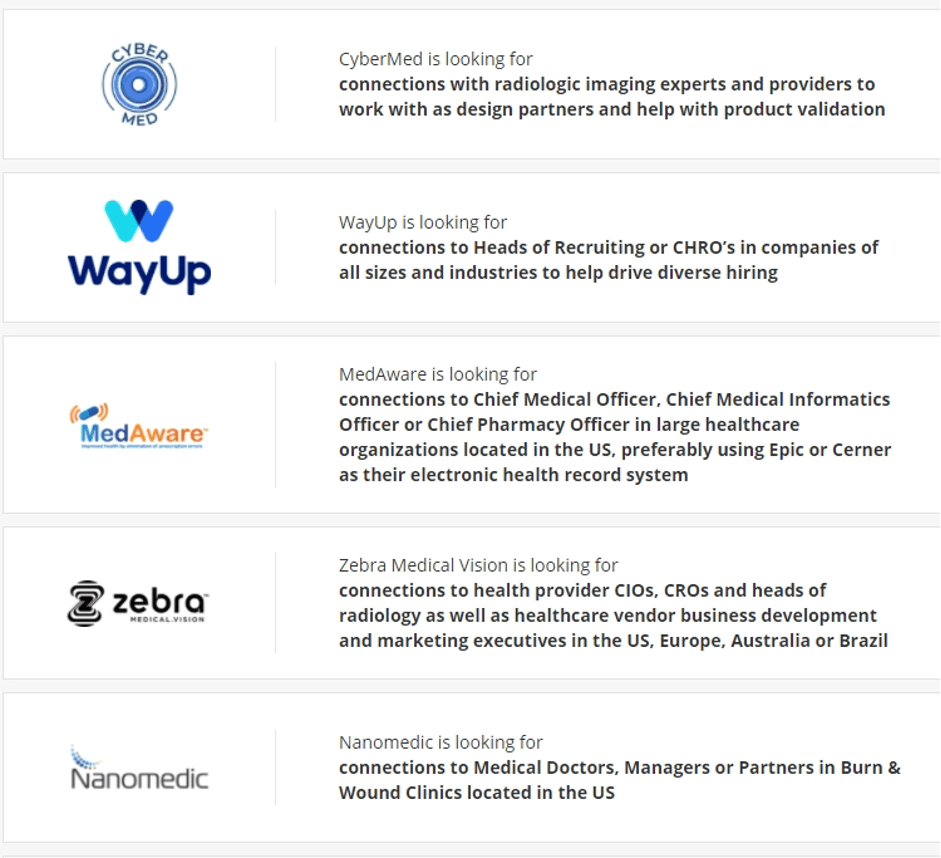 Job Vacancies
Despite the coronavirus pandemic, there are hundreds of open positions at our global portfolio companies. See some opportunities below:
Search and filter through OurTalent to find your next challenge.
[ad_2]

Source link