[ad_1]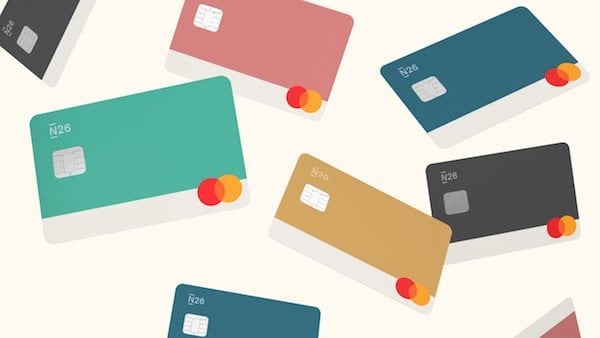 Digital-only bank platform N26 announced on Wednesday it now has seven million customers across 25 markets. This news comes just days after N26 celebrated its sixth birthday.
As previously reported, N26 claims it is building the first mobile bank that the world loves to use. More than 5 million customers in 25 markets have generated over €2 billion in monthly transaction volume through its platform. N26 currently operates in: Austria, Belgium, Denmark, Estonia, Finland, France, Germany, Greece, Iceland, Ireland, Italy, Latvia, Liechtenstein, Lithuania, Luxembourg, Netherlands, Norway, Poland, Portugal, Slovakia, Slovenia, Spain, Sweden, Switzerland, and the U.S. 
Speaking about N26's progress within the past year, the banking group's team stated:
"In 2020, we saw more people turning to digital banking than ever before. It has been incredibly humbling to learn just how important a role we can play in helping you, our customers, feel more empowered, confident and in control of your finances—especially in the confining and uncertain times we live in. "
N26 also reported that in 2020, it saw monthly transaction volumes hit an all-time high of over €5.5 billion at the end of the year. 
"Building on the added functionalities of our iconic Spaces sub-accounts, and new digital payment capabilities with IBAN and QR code scanners introduced last year, we've even more planned in 2021 to make everyday banking a breeze. From bill splitting to smarter insights and statistics, to IBANs for Spaces and updates to our premium subscriptions N26 You and N26 Metal, there's a lot in store. "
In regards to plans in 2021, N26 explained it is planning to build out a "seamless" connection to the financial ecosystem, allowing its customers to do much more within the banking experience with a new N26 marketplace. N26 added:
"As we approach these ambitious plans, the greatest reward for our efforts is to see the hard work of our incredible team pay off, knowing that we're helping people around the world bank better with N26. Thank you to all 7 million of you for trusting us as your bank of choice!"


[ad_2]

Source link